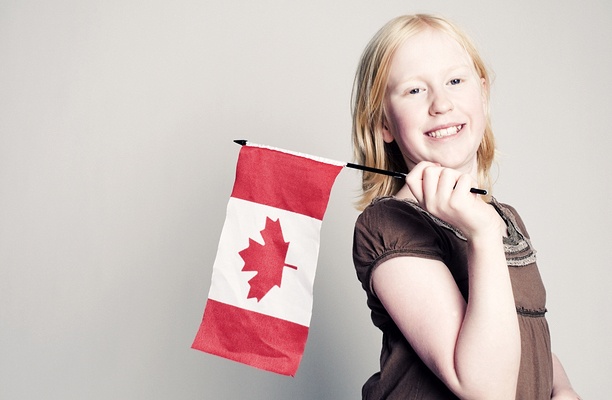 SCOTTSDALE, Az. and BURLINGTON, Ontario (Dec. 27, 2016) -- Just in time for the new year, PureFlix.com, a leader in faith and family streaming video entertainment, is expanding into Canada with an exclusive strategic marketing and content partnership with Crossroads Christian Communications Inc. (CCCI).
The deal will initially provide almost 4,000 titles north of the border, including original content, movies, TV shows, documentaries and age-appropriate kid's programming. All PureFlix.com titles are designed for families looking for a safe alternative to traditional Hollywood fare, which too often glorifies language, violence and sexuality.
CCCI will be adding exclusive content, such as "100 Huntley Street" episodes (the sixth-longest running daily program in the world, "Context with Lorna Dueck" shows and hundreds of titles distributed by Tricord Media in the coming months.
"We're confident there's an appetite for faith and family-based content from PureFlix.com based on the fact that more than 67 percent of the Canadian population self-reports as Christian [according to the 2011 census]," said PureFlix.com CEO Greg Gudorf. "That's a target market of more than 20 million people who we believe are seeking safe, wholesome content among their entertainment choices."
"It's like Netflix minus the violence, sexuality and questionable language. A parent's dream come true," said CCCI's CEO Dueck.
Read Also: PG Movie Ratings Not So PG Anymore
PureFlix.com's streaming videos are currently available on Roku streaming devices, Google ChromeCast and devices and via Apple iOS and Google apps, for use on smartphones, tablets, laptops/PCs, or televisions.
Start Watching Pure Flix Now in Canada >
"Crossroads is proud to bring this highly successful subscription video on demand [SVOD] service to Canadian families and our Ministry partners," said CCCI CMO Carlo Espejo "Having the ability to stream faith and family content anytime, anywhere is simply a blessing; we're thrilled to be a part of this expansion and be a part of the PureFlix.com family."
Read Also: ClearPlay Partnership to Deliver Cleaner Content to Families
Cover Image: Stacey Newman