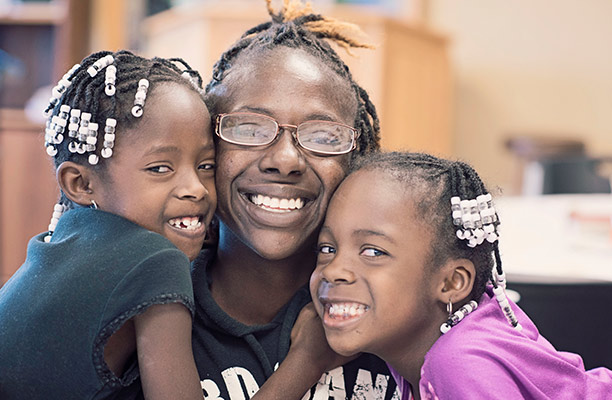 For he will deliver the needy who cry out, the afflicted who have no one to help. He will take pity on the weak and the needy and save the needy from death. He will rescue them from oppression and violence, for precious is their blood in his sight. — Psalm 72:12-14 (NIV)
This month, your PureFlix.com membership will support the Association of Gospel Rescue Missions (AGRM). The association has served as a haven of hope and a new chance at life for those who visit its 300 missions across the U.S. Each year, their hundreds of missions serve 50 million meals, provide 20 million nights of lodging, work to counsel and comfort thousands of abuse victims, and graduate more than 18,000 individuals from addiction recovery programs. Their tireless work for the glory of God has a huge, positive impact in communities all over the country.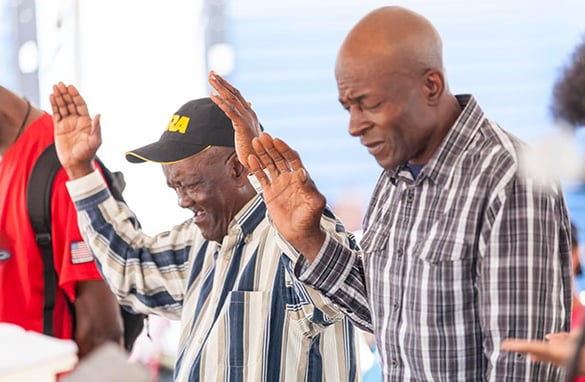 All of the pieces that make up the details of this recovery program at the mission are helpful; from classes and work therapy, to the counseling sessions and special duties. What's changed my life the most are the relationships I've built here. From the chaplain to the food services crew and from the training instructors to administration workers…teachers, volunteers ...even board members. God placed each one of these people in my path, and they have totally changed my life. They all live for Him. That's how they teach us to do the same.

— Anthony
AGRM's mission and calling is:
Rescue
Help people leave difficult life situations and stop behavior that can harm their health or even lead to death.
Redemption
Teach people about the good news of the gospel, and show how their lives can be transformed by Jesus.
Rehabilitation
Help people overcome addiction and dangerous behavior to experience a positive and fulfilling life.
Re-assimilation
Teach people skills that are necessary to thrive in their communities and take on meaningful roles for stability and happiness.
Besides the safety and shelter they offered me and my son, I appreciated the fact that the people here really cared about us. They listened to me, mentored me, and brought Christ into everything. I opened myself up to God and gave Him all the emotional wounds I tried to bury for so long. And God healed me.

— Doris
Above all, AGRM is dedicated to raising awareness in churches and with the public about the importance of serving those who are struggling, volunteering to help these people, and having faith in the power of prayer. It also serves to connect members with relevant news, creative ideas, and great programs that can help their ministries become even more impactful in their communities. As Denver from "Same Kind of Different As Me" said, "Nobody can help everybody, but everybody can help somebody."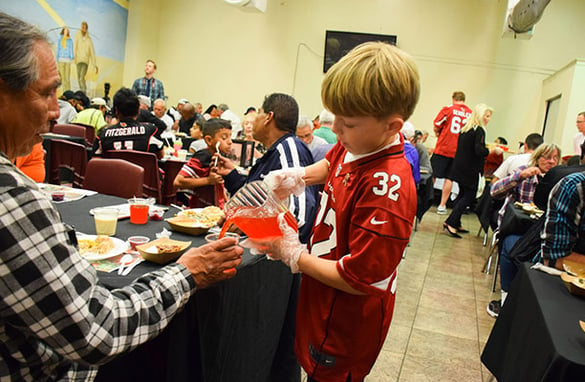 Matthew 28:19-20 (NIV) reads:
Therefore go and make disciples of all nations, baptizing them in the name of the Father and of the Son and of the Holy Spirit, and teaching them to obey everything I have commanded you. And surely I am with you always, to the very end of the age.
As a follower of Christ, you know just how life-changing the message of the gospel is. As Christians, it's our responsibility to share this message with those who need it most. By being a part of our PureFlix.com family, you are contributing toward spreading this message of light and love to the hungry, homeless, abused, and addicted. Watch a movie, make a difference!
If you'd like to learn more about the Association of Gospel Rescue Missions, or make a donation, click here.
To watch an unforgettable true story of forgiveness, friendship, family, and faith that started at a rescue mission and ended in a story that inspired millions, see "Same Kind of Different As Me" now playing in theaters.
Watch These Videos to Learn More About AGRM
Breaking Off Shame and Addiction
Broken Lives Made Beautiful
Chris Finding Home
Real Change - Samantha