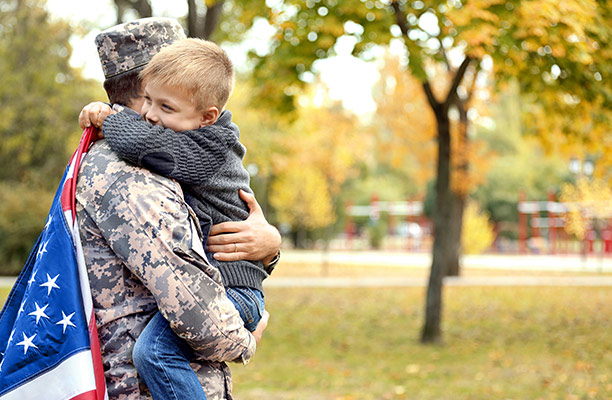 PureFlix.com is proud to partner with Reboot Combat Recovery to help heal the souls of those who have fought for our country. On February 19, we will celebrate President's Day to honor American presidents, past and present. Our presidents have fought, and continue to fight, for the success of our country — on and off the battlefield.
Originally established in 1885 in recognition of president George Washington, President's Day was celebrated on February 22 (Washington's actual birthday). In 1971, it was moved to the third Monday in February as part of the Uniform Monday Holiday Act. This day now serves to encompass all presidents who have served our country. This year, PureFlix.com is honoring President's Day in partnership with Reboot Combat Recovery, an organization dedicated to serving the veterans and their families who have made great sacrifice with their service to America.
Reboot Offers Hope
Reboot Combat Recovery was founded by Dr. Jenny Owens, an occupational therapist who specializes in working with veterans who suffer from mild traumatic brain injury (mTBI) and post-traumatic stress disorder (PTSD). It offers a 12-week course designed to serve veterans, as well as their families. Most people know that combat causes physical, emotional, and psychological wounds; but they don't consider the spiritual wounds. With a curriculum centered around spiritual healing, Reboot is helping thousands of veterans and their families make major breakthroughs in their struggles against the emotional demons they face.
"For I know the plans I have for you," declares the Lord, "plans to prosper you and not to harm you, plans to give you hope and a future." (Jeremiah 29:11, NIV)
Reboot Gives Veterans Purpose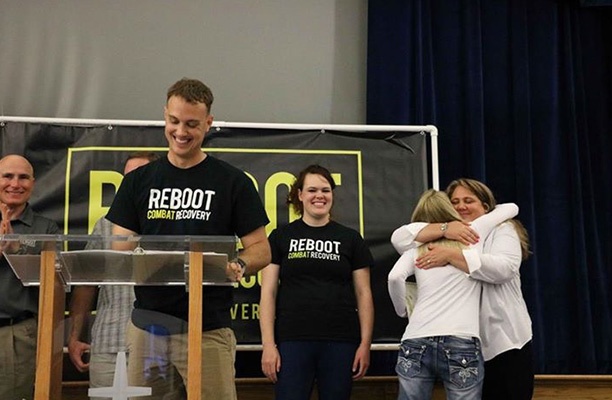 When emotional injury occurs, it opens the door for guilt and shame to creep in. When veterans return from combat, they can feel adrift and without purpose. Anxiety and anger frequently result in withdrawal, social instability, alcohol or drug abuse, even suicide.
For thousands of veterans, Reboot's faith-based combat trauma healing course has helped veterans find their purpose in society and regain leadership roles. While they do not promise a cure for PTSD, Reboot is certain that veterans can learn to manage their symptoms, take back control of their mind and spirit, and live a life full of joy and purpose. Alongside many others, Robb rediscovered his purpose with Reboot:
"...God let me to Reboot and through that it's been an amazing journey. Transformations have taken place in all of us, including me."
What's the Secret?
Reboot has a 12-week trauma-healing program that blends clinical insight with faith-based support for veterans and their loved ones. The community is private and mostly veteran-led. There's no fee to participate, and childcare and a meal are provided in most areas.The mission is to help combat veterans renew their feelings of purpose and prosper as leaders of their families and their lives.
Reboot's mission is simple: Through faith-based trauma healing, character building, reclaiming leadership roles and engaging in healthy community, they equip their members to live an abundant life, even past Reboot. In other words, they know they have been successful when their graduates no longer need them.
How Can I Help?
Reboot has served more than 2,900 graduates since 2011. The program has an 81 percent graduation rate, with 85 percent of graduates wanting to stay involved and become group leader.
With Reboot's dedication and success, it was an easy choice for PureFlix.com to help. You can help, too. By signing up for PureFlix.com, you are joining a team with a glorious mission to further God's plan for all His children to flourish. You can also donate directly to Reboot to help them fund major initiatives, including opening new locations which allows them to extend their reach to all of those who need it.
Pay It Forward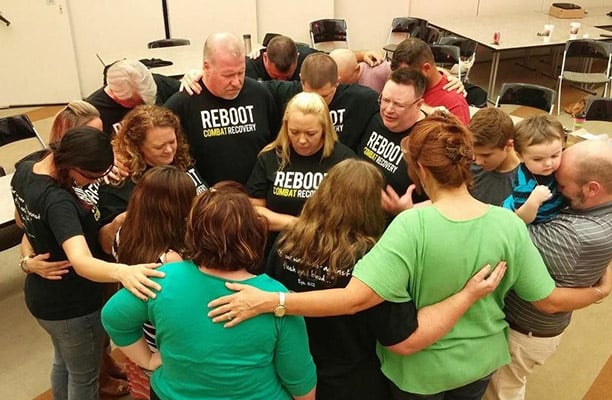 Frequently, veterans and their families suffer in silence. Bryan and his wife, Jen, know this all to well. Bryan suffered from PTSD and discovered Reboot after he attempted to take his own life:
"I met tons of people with PTSD but we didn't talk about it. It's kind of that taboo thing, and so, when I got to my lowest level it was a lot of not-knowing and feeling like I was alone — feeling like I had nobody else that understood me. Walking into Reboot I quickly realized that I wasn't alone."
The person who shared Reboot with Bryan saved his life. Do you know a veteran? Share this article with them and you may be providing them with a lifeline.
Your PureFlix.com Subscription Helps Great Causes
This President's Day, PureFlix.com honors all those who have sacrificed for our freedom. Did you know that your PureFlix.com subscription helps great causes like Reboot Combat Recovery? Try before you buy with a free trial.