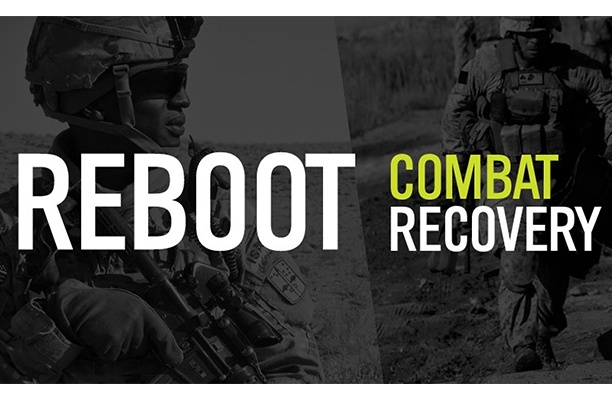 The men and women who fight for this country make enormous sacrifices in order to protect our freedom. We rejoice when our soldiers return home, however, the battle doesn't end there. Often, they are left with terrible physical and emotional scars and have trouble adjusting back to civilian life. Pure Flix is proud to partner with Reboot, an organization dedicated to helping veterans with post-traumatic stress disorder (PTSD) and other challenges. Together we can help restore the lives of these heroes once they've returned home.
The Mission of Reboot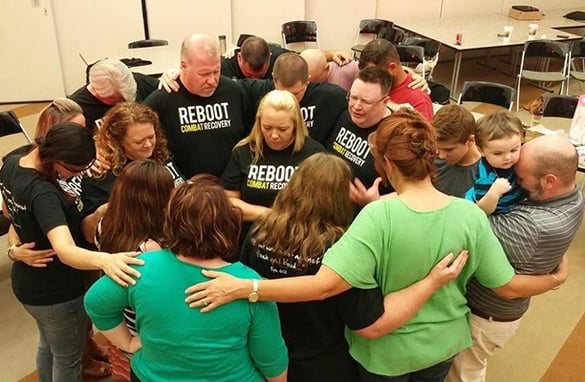 For many veterans, returning home does not end the battles they face. Removed from the battlefield, they continue to fight a war against an unseen enemy that attacks their minds and spirits. Often time, this new "enemy" takes control, and the temptation to give in to addiction, depression, and poor decisions grows. Reboot seeks to strengthen spiritual defenses and enable veterans to overcome the symptoms that stem from the trauma that they experienced during combat.
The goal is not to put a Band-aid on the problems that veterans face, but give them and their families the tools they need to have long-term success and happiness on their own.
Read Also: Pure Flix Partners with the Association of Gospel Rescue Missions
The Method of Reboot
The Reboot model includes a 12-week course that is designed for veterans and their families. Many locations provide meals and childcare, as well as a course designed to help them move on from the trauma they have suffered. Reboot aims to ensure that these heroes are equipped to lead an abundant life at home, in their community, and professionally.
The 12-week course takes participants through subjects including:
The Wounded Soul
The Roots of Trauma
Freedom from False Guilt
Depression and Suicide
Made on Purpose
Going Through the Valley
Throughout the 12-week course, veterans receive encouragement and support from others who have walked through the same valley. They are led by real-life examples of how to live a life of purpose, faith and love as a civilian.
Read Also: Pure Flix Partners with Convoy of Hope
The Success of Reboot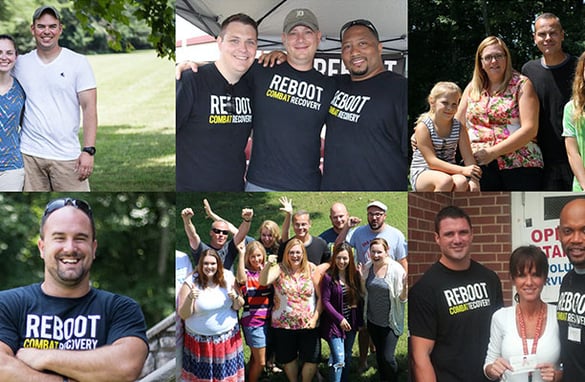 Reboot has over 85 course locations in 23 states and in Australia. The Reboot course has a 78 percent graduation rate with more than 2,700 program graduates. Almost half (47 percent) of the program's graduates go on become leaders who serve and guide others who face similar struggles.
The Reboot program helps not only veterans, but their families as well. It emphasizes educating spouses and children about PTSD and how they can best support their loved one throughout their journey.
Reboot understands that the memory of trauma takes time to fade. They do not promise a cure for PTSD, but they are certain that veterans can learn to manage their symptoms, take back control of their mind and spirit, and live a life full of joy and purpose.
Join PureFlix.com in Supporting Reboot
Each day, 22 veterans die by suicide. You can help bring that statistic down to zero by partnering with Pure Flix and Reboot's mission to heal the souls of veterans with PTSD. By becoming a Pure Flix member, we are partnering as team to help. Visit the Reboot website and learn more about how this organization is helping these heroes and their families.
"Suppose a brother or a sister is without clothes and daily food. If one of you says to them, 'Go in peace; keep warm and well fed,' but does nothing about their physical needs, what good is it?" James 2:15-16 (NIV)
PureFlix.com is proud to partner with Reboot as well as support a number of other causes to spread the light of Jesus throughout the world. The Association of Gospel Rescue Missions provides meals, lodging and counsel for abuse victims and those struggling with addiction, and AMIKids helps troubled children change the course of their lives.