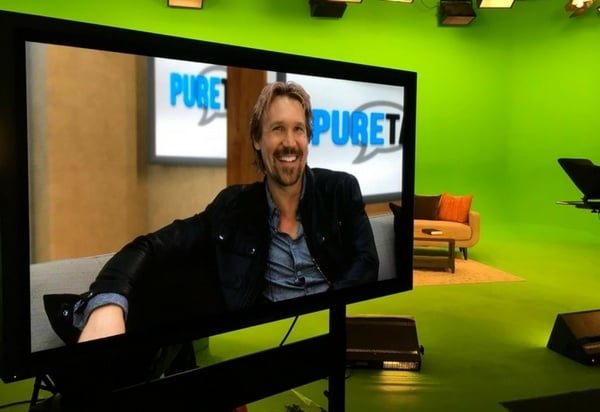 In 2017, "Pure Talk," an interactive online talk show from PureFlix.com on Facebook Live, tackled topics ranging from theology to entertainment. "Pure Talk" featured a variety of panelists and guests last year, coming together from across the country to broadcast conversations that matter.
This year, the show is getting an upgrade, as it moves to LA Castle Studios in Burbank, Calif., the same studio where "Hilton Head Island" and "Malibu Dan" were produced. Tommy Blaze (Pure Flix Comedy All-Stars) will host, accompanied by Billy Hallowell from Faithwire.com talking about news and views and Sarah Hartland from PureFlix.com with "The Millennial Minute."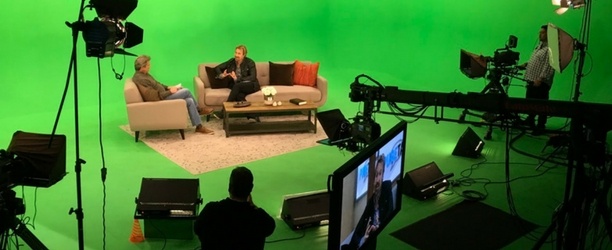 Hallowell, who has been a "Pure Talk" participant since the show's first iteration in March 2017, said he's excited for the new format: "I've always loved being a part of this incredible show...we've brought some important Christian issues to light and have had some truly impactful guests on. I'm looking forward to our new season."
Hartland told Pure Flix Insider that "Pure Talk" is designed for faith and family audiences, saying, "We all want to see how our favorite movies are made and learn more about the people that made them. I think our audience will love seeing familiar faces and new stars. And I think they're going to enjoy the way we handle news affecting Christians, too."
"It's so gratifying to see how the show is evolving. It's not just a talk show. It's become a vehicle for us to interact with our fans and really make them a part of the Pure Flix family." - Producer David Migdal
Guests from some of the biggest titles in the Christian movie industry, like "God's Not Dead" and "Samson" are set for upcoming episodes, bringing audiences an exclusive behind-the-scenes look at popular and upcoming Christian movies.
You can watch Pure Talk on Facebook.com/PureFlix on Sunday nights, and catch archived episodes on PureFlix.com.