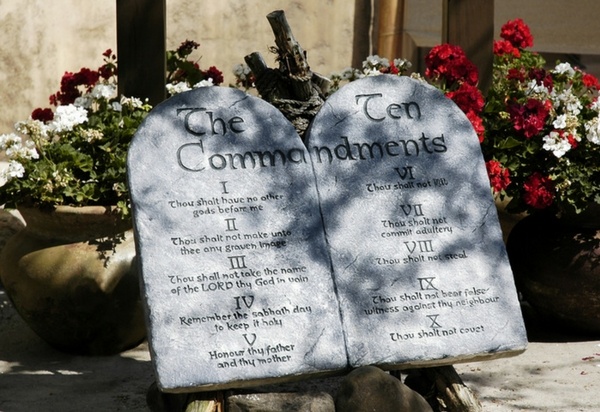 "Thou Shalt Not Destroy" may not be one of the 10 Commandments, but Pure Flix is honoring it just the same.
What started with a Facebook live video rant about the separation of church and state turned into an ugly scene late last week in Little Rock, Ark.. Michael Tate Reed II allegedly drove his vehicle into a 10 Commandments Monument near the Arkansas Capitol, destroying it. The monument had been approved by the state legislature in 2015, was built with private funds, and had only been completed less than 24 hours prior.
According to reports, this is not the first incident like it that Reed has been involved with:
Reed was previously arrested in October 2014 after driving a truck into a Ten Commandments monument at the Oklahoma state Capitol. He was admitted to a hospital for mental treatment and later released to the care of his mother in Fort Smith, according to the Tulsa World. He was not criminally prosecuted in connection with that incident.
Fortunately, no one was hurt in either incident.
The American History and Heritage Foundation funded the construction of the first monument and is raising money to replace it, with the help of Pure Flix.,
"We are going to cover any costs that other donations don't cover," said Pure Flix COO Steve Fedyski. "Little Rock--and Arkansas in general--have been very hospitable to us and we want give back to the community in a meaningful way."
Pure Flix has already filmed portions of two movies in the Little Rock area ("God's Not Dead" and "God's Not Dead 2") and is preparing to start production of "God's Not Dead 3" in September.
Just 24 hours before the incident, Senator Rapert posed next to the completed monument:
State Senator Jason Rapert sponsored the legislation that approved the monument, and founded the American History and Heritage Foundation. When asked what the foundation would do if they raised money exceeding the reconstruction amount, he said, "that is yet to be determined, but the foundation is interested in placing monuments honoring the Ten Commandments and the motto 'In God we trust' in other cities across the country."