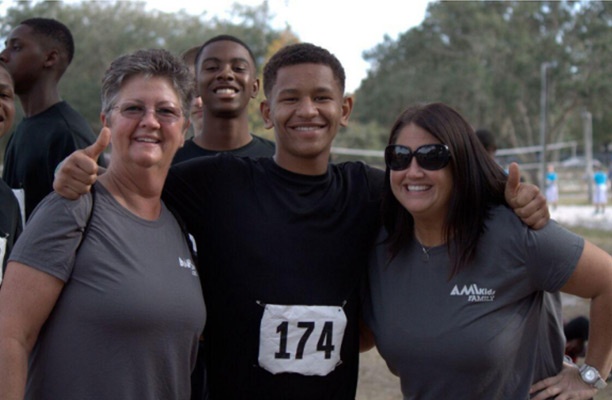 "What good is it, my brothers, if someone says he has faith but does not have works? Can that faith save him? If a brother or sister is poorly clothed and lacking in daily food, and one of you says to them, "Go in peace, be warmed and filled," without giving them the things needed for the body, what good is that? So also faith by itself, if it does not have works, is dead." (James 2:14-17 ESV)
This month, the PureFlix.com family is incredibly excited to announce a new partnership with AMIkids, a not-for-profit organization that empowers and changes the lives of at-risk youth all over the country. It was founded in 1969 by Frank Orlando, a Chief Juvenile Court Judge in Fort Lauderdale, who was frustrated after seeing that people who have run-ins with the law at a young age often re-offend later in life. He knew something had to change for these kids to learn how to channel their energy in a positive way for a better future.
After moving from Brazil to Florida, I dealt with culture shock, struggled making new friends, and soon fell in with the wrong crowd. I began rebelling, which turned to anger, and felt the world was against me. AMIkids prepared me for life, the good and the bad. It helped me understand where I want to be and how to achieve it. It was the best thing that could have happened to me and has drastically changed my life. - Andrea L.
"No kid is born bad."
This simple statement found on the AMIkids website inspires everything they do. Each child has unique experiences - good and bad - that shape his or her behavior. With the right support and guidance from mentors and family, these children can find positive outlets to express themselves and deal with the problems they face. Unfortunately, not everyone has people like this in their lives. From dealing with family violence and poverty to living in a life-threatening environment, children resort to negative behavior that can lead to them hurting themselves or, even worse, others, and becoming involved in the juvenile justice system. This is where AMIkids comes in.
Read also: How to Teach Your Child to be Charitable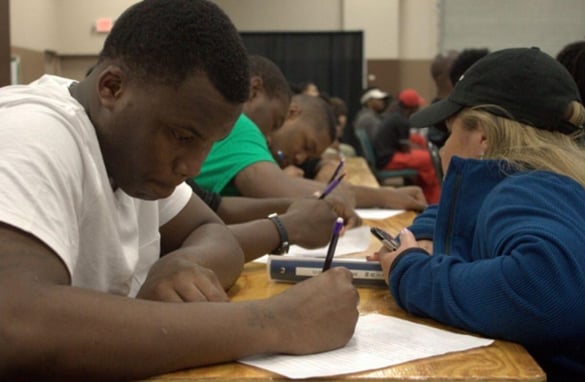 AMIkids transforms the lives of these at-risk kids through their nationally recognized Personal Growth Model©. This evidence-based program reduces recidivism, facilitates education gains, and cultivates an environment of achievement and improvement. Today, AMIkids has enabled over 135,000 youth across the country to achieve success and find lifelong happiness.
Isaiah 43:4 reads:
"Because you are precious in my eyes, and honored, and I love you, I give men in return for you, peoples in exchange for your life."
We have faith that God has filled every one of His children with potential, but we also need to do our part. In order for AMIkids to change the lives of thousands of kids, they need our help today so thousands of kids can realize this potential and know that they are precious and loved. It is our obligation as Christians to reach out and help those in need for the glory of God's kingdom.
That is why, as an organization driven by the goal of influencing a culture for Christ through media, PureFlix.com has not only committed to spreading the word about AMIkids, but has also made donations to support AMIkids financially. There is no time like the present to help these young people.
[AMIkids was] able to transform a kid heading down a road of drugs, gangs, and crime to creating a sense of maturity, accountability, and an understanding of what it would take to make a positive life for myself. I am completing a Bachelor of Arts in Psychology ... I also work full-time at the university where I study, and serve as an admissions counselor ... Finally, I am a licensed minister for the church of the Nazarene and function as an associate pastor; working with the congregation, youth, and a residential faith-based substance abuse program. - Angel T.
By joining us on PureFlix.com, you give back by supporting life-changing efforts for thousands of children who lack the guidance and financial support to lead positive and productive lives. Your generous support makes it possible for AMIkids to provide the opportunity to succeed for our young people. Watch a movie, make a difference!
If you'd like to learn more about AMIkids, or make a donation, click here.
Watch These Videos to Learn More About AMIkids
Breaking Barriers Introduction
We Are AMIkids
AMIkids Alumni Retreat
AMIkids Winter Challenge Event 2017