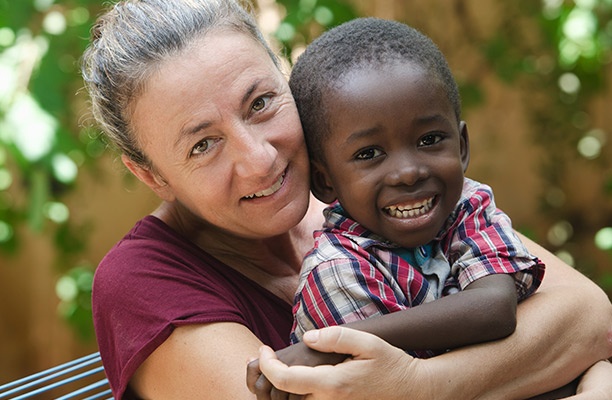 Family is everything. They have been there in the best of times and, of course, in the worst of times. Family is a shoulder to cry on, a confidant, a support system, a warm hug and a source of laughter and love. Some of us are born into our family and some came together later in life. Others, however, are still waiting to find their branch on a family tree.
In proud partnership with AdoptTogether, the world's largest crowdfunding platform in the world for adoption, PureFlix.com is helping to bring families together -- from every corner of the globe.
About AdoptTogether
Hank Fortener, founder and CEO of AdoptTogether, understands the burdensome blessing that is the adoption process. While growing up, his family fostered 36 children and adopted eight from six different countries. In his Ted Talk, How I Use the Internet to Build Families, Fortener reflects on his upbringing:
I've gotten to see the transformational power of the family. I've gotten to see the irreplaceable, unbelievable power of what it means to create an environment of unconditional love for a child who has no home…"
Witnessing the impact his own family made fueled his desire to bridge the gap between families who want to adopt and the children who need loving homes. However, he has also seen the trials, tribulations and flaws in the adoption process that make it difficult, or even impossible, for a family to adopt.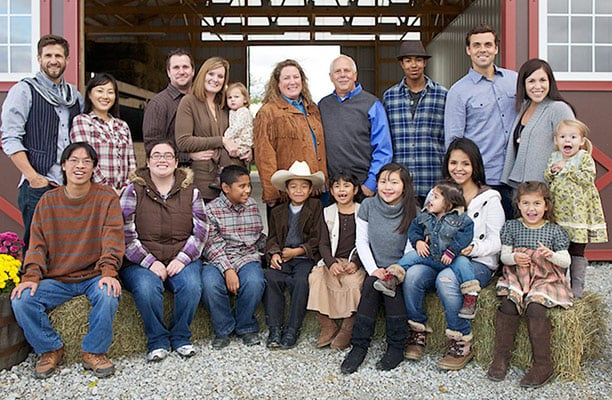 The number one issue that families are faced with when they want to adopt, is cost. It can cost up to $50,000 to adopt a child, and this is the main reason families decide against adoption. However, AdoptTogether's belief that every child needs a family has driven them to create the world's largest non-profit, crowdfunding platform for adoption. In just five years, AdoptTogether has helped over 3,000 families raise more than $12.6 million to adopt children from 67 countries.
Why Adopt?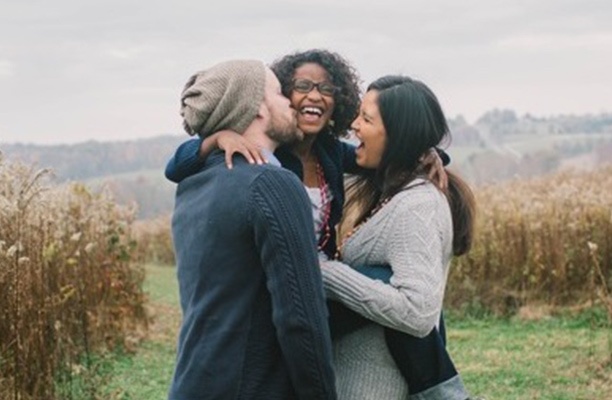 AdoptTogether believes that every child in need of a family can have one. According to their website, about 73.5 million people are considering adoption at any given time. That number is quadruple the number of adoptable children in the world. If AdoptTogether can help make the adoption process easier and more attainable -- they can change the lives of millions of hopeful parents and children. In a testimonial from the Riehm family, who adopted a child from Haiti, Tacy Riehm says:
When we first decided to adopt internationally, we were overwhelmed by the cost. We knew with every morsel of our being that we were supposed to adopt and moved forward with excitement and faith. Soon after, I was referred to AdoptTogether and set up an account. I couldn't believe it. It was exactly what we needed in order to promote our need for financial support while giving friends and family the ability to get a tax deduction. AdoptTogether also offered a training on how to raise funds well. They have been a source of support for us as we try to navigate through this crazy process. I am so grateful we connected with them and would encourage anyone in the adoption process to do the same."
In addition to changing their lives of families, adoption also changes the world. AdoptTogether's research shows that children who do not have families face a daunting future. In the U.S. alone, statistics show that children without a family have a 25 percent chance of homelessness, an 80 percent chance of arrest, and a 56 percent chance of unemployment. These alarming numbers are mirrored throughout other countries as well.
How it Works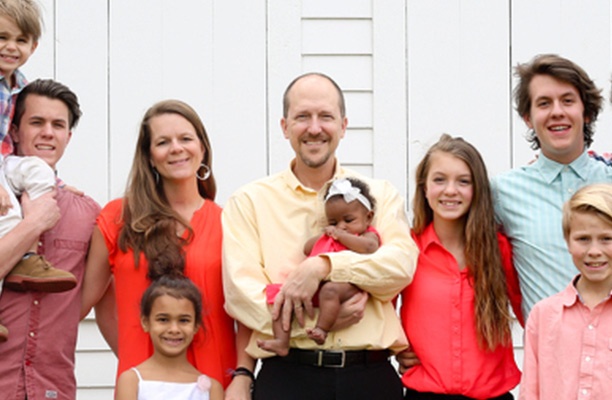 If you are a family considering adoption, all you have to do is register, complete a brief online profile, and upload a photo. From there, your AdoptTogether profile goes live and you are available to receive designated gifts and encouragement from generous supporters. You can also share your profile with your network so that friends and family are able to donate.
If you'd like to donate to one or more families, you simply submit a donation to PURE CHARITY, the crowd-funding platform partner of AdoptTogether.org. You can select a specific family to donate to, or, submit a non-designated donation which will go towards AdoptTogether's operation to help continue its mission.
A Proud Partnership and a Free Trial
As an avid supporter of bringing families together, PureFlix.com is proud to partner with AdoptTogether, as well as support a number of other causes to spreads love and hope throughout the world. Did you know that your PureFlix.com subscription helps great causes like AdoptTogether? Don't have a subscription yet? Sign up for a one-month trial and try PureFlix.com for free.