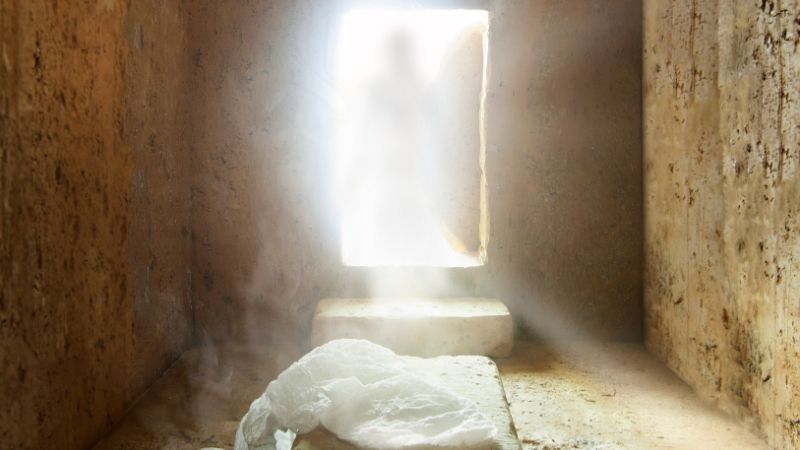 Cold-case detective J. Warner Wallace was once an atheist on a mission to try and disprove Jesus' resurrection — but what he encountered changed everything.
READ ALSO: 5 POWERFUL BIBLE VERSES ABOUT JESUS' RESURRECTION
Amid Wallace's exploration, he discovered a "key point of truth," as CBN News noted in a 2018 profile on his work: a curious line in the Book of John about Jesus' crucifixion and blood and water. John 19:32-34 (NIV) reads:
"The soldiers therefore came and broke the legs of the first man who had been crucified with Jesus, and then those of the other. But when they came to Jesus and found that he was already dead, they did not break his legs. Instead, one of the soldiers pierced Jesus' side with a spear, bringing a sudden flow of blood and water."
Wallace found the mention of blood and water particularly fascinating, noting that John observed a biological detail about death that helps back the fact that Jesus truly was deceased when he was removed from the cross.
This helps dismantle other resurrection narratives positing that Christ was somehow still alive or was later revived — proposals often made to push back against the idea that he died and resurrected.
READ ALSO: THE END TIMES, ATHEISM & THE FRUIT OF THE SPIRIT: 3 FREE DEVOTIONALS AND GUIDES TO INSPIRE YOUR WALK WITH GOD
"[John's] either so clever that he included some little-known biological fact that nobody would discover for 1,800 years, or he just recorded what he saw," Wallace once told CBN News. "And as a result we have a good piece of hidden science that confirms that Jesus actually died of cardiac arrest on that cross and was dead at the point of taking the body off the cross."
Watch Wallace explain this fascinating gospel fact:
Want to explore more of these themes? Watch "The Case For Christ" on Pure Flix, a movie that recounts how atheist journalist Lee Strobel found Jesus. Plus, we'll leave you with some free resources worth downloading today: