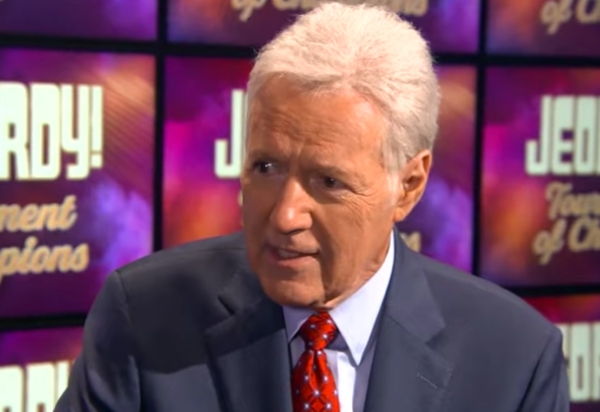 "Jeopardy!" host Alex Trebek stunned fans on Tuesday when he revealed that he is once again set to undergo chemotherapy after announcing last month that he was done with treatment.
The TV icon first revealed back in March that he was diagnosed with stage 4 pancreatic cancer — news that shocked the nation. Now, his battle continues.
"I was doing so well. And my numbers went down to the equivalent of a normal human being who does not have pancreatic cancer," Trebek, 79, told "Good Morning America" on Tuesday. "So we were all very optimistic."
Doctors initially decided to stop chemo last month and put the game show host on immunotherapy, but a radical, 12-pound weight loss in the period of just one week and sky-high numbers led medical professionals to recommend that Trebek restart treatments.
LOOKING FOR HOPE? Watch Uplifting Movies and TV Shows Right Now on PureFlix.com
"Cancer is mysterious in more ways than one," Trebek said, describing how he is tired and has sometimes been in pain, both physically and emotionally.
As Faithwire noted, Trebek announced last month that he was stopping chemotherapy and would be heading back to "Jeopardy!"
That initial announcement was met with great joy. Despite the latest setback, Trebek plans to continue hosting the game show.
"As long as I can walk out and greet the audience and the contestants and run the game I'm happy," he told "GMA."
READ ALSO: FACT CHECK: Does the Bible Really Tell Us to 'Follow Our Hearts?'
Please pray for Trebek as he embarks on his healing journey.