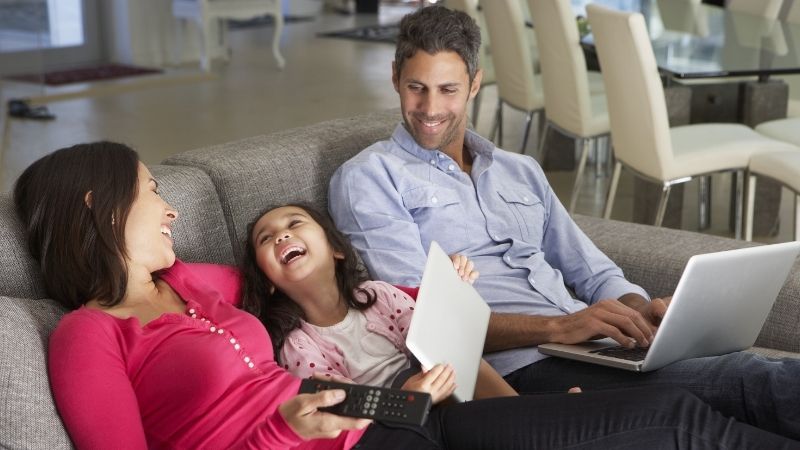 Pure Flix has made a promise to our viewers and ourselves to ensure the content we make and share has a biblical worldview: that means that anyone and everyone can watch Pure Flix shows and movies, worry-free.
And in the midst of an ever-changing and oft-times confusing culture, Pure Flix stands out as a beacon of light — a streaming platform where people can always find fresh and enriching content that is safe for the whole family.
READ ALSO: TOP 10 CHRISTIAN MOVIES FOR YOUR FAMILY
With thousands of faith and family-friendly TV shows, movies and original series, Pure Flix fills a positive entertainment void, offering a safe place that has been truly lacking in today's vast digital media landscape.
And with all that's happening in Hollywood and culture right now, we want to offer you a pledge — a collection of powerful promises surrounding what you can expect from Pure Flix:
A Biblical Worldview
"Love is patient, love is kind. It does not envy, it does not boast, it is not proud. It does not dishonor others, it is not self-seeking, it is not easily angered, it keeps no record of wrongs. Love does not delight in evil but rejoices with the truth. It always protects, always trusts, always hopes, always perseveres." - 1 Corinthians 13:4-7 (NIV)
At Pure Flix, we believe we're called to make and share all kinds of family-friendly stories — with a biblical worldview. We focus on what is true, lovely, and worthy of praise.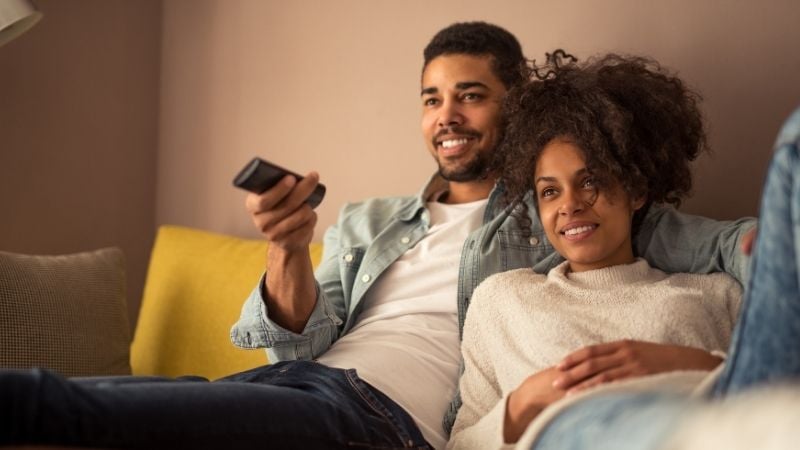 READ ALSO: 8 CLASSIC FAMILY TV SHOWS YOU CAN STREAM RIGHT NOW
You'll finding loving, biblical and positive themes and plot lines in the movies and TV shows that are now streaming on Pure Flix.
Protection for Your Kids and Family
"Start children off on the way they should go, and even when they are old they will not turn from it." - Proverbs 22:6 (NIV)
We are called to positively influence society — to dare to be different and not look like the rest of the world. We hold fast to our ideals and values so you and your loved ones can entrust your entertainment to us.
At Pure Flix, you won't find sex and language surprises, allowing you the peace of mind to trust that you, your kids, and your loved ones can watch TV shows and movies that reflect your morals and values. With Pure Flix, you don't have to worry about the themes or lessons embedded in the content.
Content That Upholds and Reflects Your Values
"Finally, brothers and sisters, whatever is true, whatever is noble, whatever is right, whatever is pure, whatever is lovely, whatever is admirable—if anything is excellent or praiseworthy—think about such things." - Philippians 4:8 (NIV)
Considering that Pure Flix offers a biblical worldview and pledges to protect your kids and family from negative content, it should come as no surprise that movies and TV shows on our platform uphold and reflect your values, morals and ethics.
READ ALSO: MOVIES ABOUT JESUS FOR THE WHOLE FAMILY
The Bible tells us to cling to what is "true" and "noble," thus we pledge to fill hearts and minds with the themes that help us live out our faith in practice, ultimately equipping us to meet Christ's greatest commandments: loving God and loving others.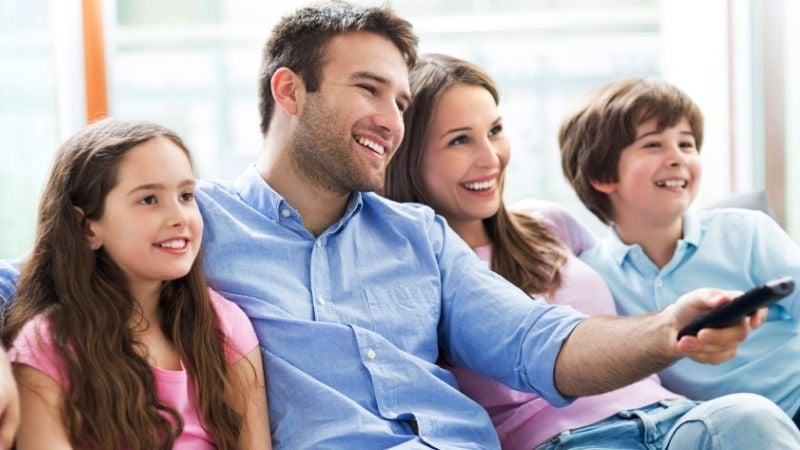 True Transformation
"Do not conform to the pattern of this world, but be transformed by the renewing of your mind. Then you will be able to test and approve what God's will is—his good, pleasing and perfect will." - Romans 12:2 (NIV)
Pure Flix believes in making an impact — in uplifting spirits and strengthening convictions, as we believe this is what Christ would want to see in the homes, hearts and lives of his followers.
Pure Flix believes in changing and inspiring hearts as we seek to transform the culture through media. That transformation starts at the individual level, so you can always expect that Pure Flix content will offer the chance for true transformation and inspiration.
READ ALSO: CHRISTIAN COMEDIANS THAT WILL MAKE YOU LAUGH MORE RIGHT NOW
Uplifting Content for the Whole Family
"The eye is the lamp of the body. If your eyes are healthy, your whole body will be full of light." - Matthew 6:22 (NIV)
Pure Flix has something to offer everyone. We have powerful and enriching kids' content, action and adventure TV shows and movies, comedy titles, faith content and plenty more! There's content for all ages and interests, including sermon and ministry shows.
Original series like "Finding Love and Quarantine" and "Sons of Thunder" and shows like "The Chosen" and "Vindication" will leave you deeply inspired, intrigued and entertained. See a full list of trailers for movies and TV shows here.