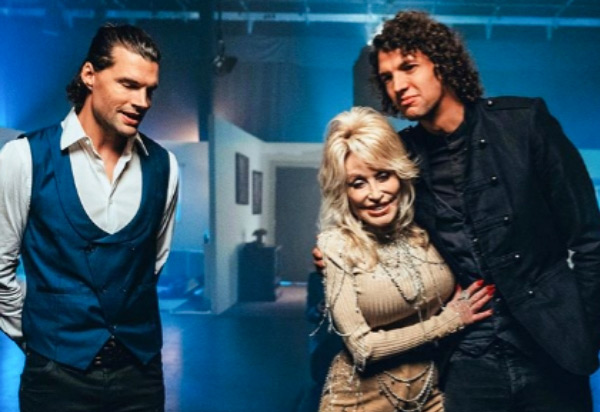 Christian band for KING & COUNTRY -- comprised of brothers Luke and Joel Smallbone -- is known for delivering powerful ballads and faith-driven music. Among the group's recent hits is a thought-provoking song titled, "God Only Knows."
While the song has been popular in its own right, a new rendition featuring country music legend Dolly Parton is making headlines, and offering new hope to those who might be struggling.
The powerful collaboration came after Parton told Luke and Joel Smallbone that "God Only Knows" is one of her favorite songs.
READ ALSO: Justin Bieber Reveals Powerful Message of Hope: 'Jesus Loves You'
"When we originally spoke to @dollyparton on the phone, her words were, 'When I first heard 'God Only Knows' I thought it was one of the best songs I'd ever heard,'" the band wrote in an Instagram post.
Parton continued, "I feel that this is a good song for right now. I know that it touched me at a time when I needed to be lifted up."
NEED HOPE? Watch Thousands of Uplifting Movies and TV Shows Right Now on PureFlix.com
So, Parton and the Smallbones got together to release a new collaborative version -- and the completed song and music video have been making headlines.
Watch their version of "God Only Knows":
We hope the new rendition of the song leaves you uplifted, and if you want more from for KING & COUNTRY you're in luck.
Luke Smallbone recently dropped by "The Pure Flix Podcast" to discuss the band's music, faith and more. Listen (and subscribe to the podcast):