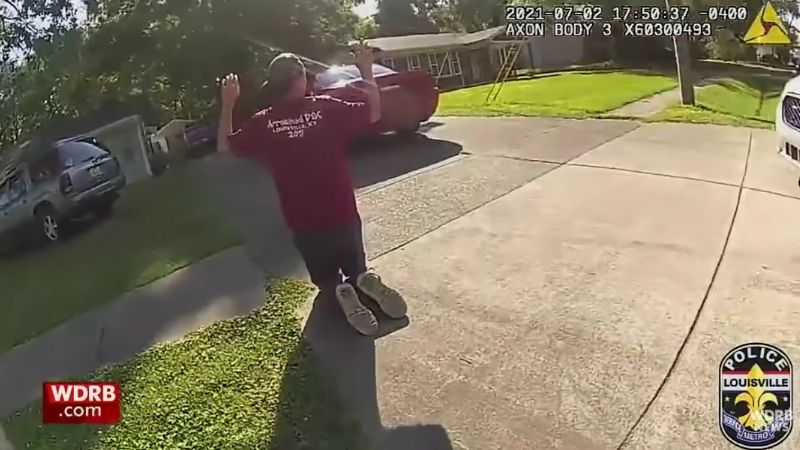 Fast-acting cops in Louisville, Kentucky, saved the day when they rescued a little girl earlier this month who had been taken by a stranger while she was playing outside.
READ ALSO: THE BEST POLICE MOVIES: 'VINDICATION,' 'BADGE OF FAITH' & MORE
Video obtained by WDRB-TV shows the dramatic moment officers found the purported perpetrator and rescued the 6-year-old child from inside of a vehicle.
The girl, who is seen in the video being comforted by police while crying for her dad, is reportedly uninjured; many are relieved that she was found within 30 minutes of her capture — something that doesn't always unfold in these cases.
READ ALSO: PRAYERS FOR FIRST RESPONDERS: PROTECTION FOR COPS, FIREFIGHTERS & EMTS
Watch the bodycam footage that shows the dramatic rescue:
Read more about this story on Faithwire. And be sure to sign up to receive stories like this in your email each week.
Featured Image Credit: WDRB-TV
OTHER MUST-READ STORIES: