The news is full of stories of Christians facing persecution at home and abroad. While levels of extremity differ globally, one thing remains the same: the gospel is under fire. As Christians, it can be disheartening to read stories of violence and discrimination, but should we be surprised? After all, Jesus himself told us in no uncertain terms that we would face persecution if we followed him.
John 15:18 records Jesus telling his disciples, "If the world hates you, know that it hated me before it hated you." You may not be facing violence or danger, but even pastors abroad are noticing disturbing trends in our culture towards the church. When children are no longer allowed to bring Bibles to school, when teachers are prevented from speaking the name of Jesus, organizations forced to fund activities they believe unethical… one question becomes crucial: How should believers respond to persecution?
The answer lies in the words of Jesus and his disciples throughout the New Testament. One paraphrase of 1 Peter 4:12-16 (MSG), describes what our attitude should be:
Friends, when life gets really difficult, don't jump to the conclusion that God isn't on the job. Instead, be glad that you are in the very thick of what Christ experienced. This is a spiritual refining process, with glory just around the corner.
If you're abused because of Christ, count yourself fortunate. It's the Spirit of God and his glory in you that brought you to the notice of others. If they're on you because you broke the law or disturbed the peace, that's a different matter. But if it's because you're a Christian, don't give it a second thought. Be proud of the distinguished status reflected in that name!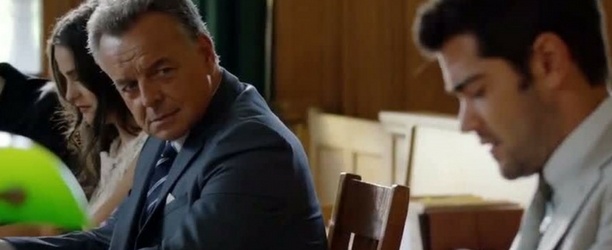 You might be thinking, "Count myself fortunate?!" Being harassed or belittled doesn't feel very fortunate, but the truth is, persecution is actually a blessing in disguise. Here are four ways facing trials strengthens us and our faith:
Persecution Brings Us Closer to God
When we face criticism for the sake of Christ, we are brought into closer fellowship with him. In our trials and tribulations, God is there, and often, due to our heartache, we are more aware than ever of His presence. Finding strength and courage in Christ brings us closer to God in a unique way. Matthew 5:10-12 (MSG) says:
"You're blessed when your commitment to God provokes persecution. The persecution drives you even deeper into God's kingdom."
"Not only that -- count yourselves blessed every time people put you down or throw you out or speak lies about you to discredit me. What it means is that the truth is too close for comfort and they are uncomfortable. You can be glad when that happens -- give a cheer, even! -- for though they don't like it, I do! And all heaven applauds. And know that you are in good company. My prophets and witnesses have always gotten into this kind of trouble."
Persecution Teaches Us Empathy
When we face criticism, harassment, or ill-treatment, it can serve as a reminder of the treatment our brothers and sisters around the world. While we may be aware of the increasing threats to religious liberty in the West, the trials we face pale in comparison to what goes on around the world.
Feeling persecuted can help us to understand what others face, and how blessed we still are in comparison.
Persecution Connects Us to Martyrs of Old
Of all the things that have consistently run through the church's history, persecution is among the first on the list. "The gates of hell" have not prevailed against God's people in the past, and they won't now. 2 Corinthians 4:8-12 says,
We are afflicted in every way, but not crushed; perplexed, but not driven to despair; persecuted, but not forsaken; struck down, but not destroyed; always carrying in the body the death of Jesus, so that the life of Jesus may also be manifested in our bodies. For we who live are always being given over to death for Jesus' sake, so that the life of Jesus also may be manifested in our mortal flesh. So death is at work in us, but life in you.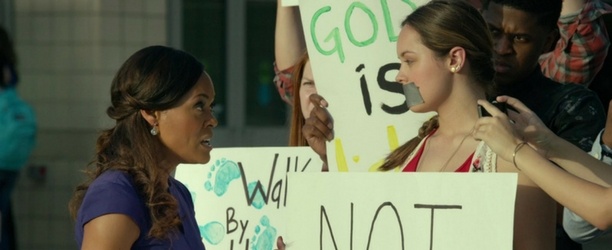 Persecution Gives Us Opportunities to Witness
How we respond to unkind or discriminatory behavior is crucial. Especially in the West, all eyes are on us as we face a changing culture. The words of Jesus teach us how to react when someone attacks our worldview in Romans 12:
Repay no one evil for evil, but give thought to do what is honorable in the sight of all. If possible, so far as it depends on you, live peaceably with all. Beloved, never avenge yourselves, but leave it to the wrath of God, for it is written, "Vengeance is mine, I will repay, says the Lord." To the contrary, "if your enemy is hungry, feed him; if he is thirsty, give him something to drink; for by so doing you will heap burning coals on his head." Do not be overcome by evil, but overcome evil with good.
In these ways, persecution is really a blessing in disguise. You have victory in Christ - let that play out in your daily life!
"God's Not Dead 2" is a story of how persecution brings about important personal development. You can watch it for free during your one-month free trial of PureFlix.com.