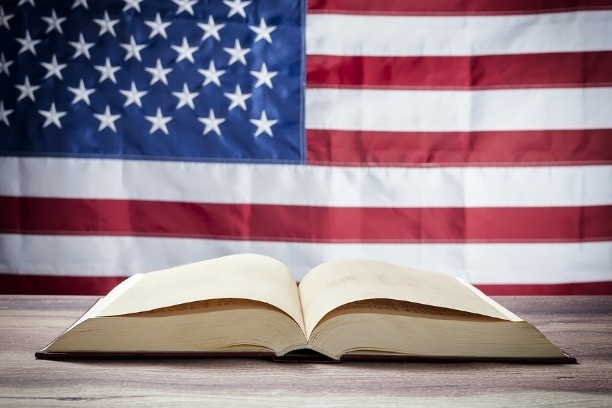 America, America, God shed his grace on thee! Why then, do we sometimes feel as Christians, that it's us against America? Why do news articles tell us we can't say our God's name out loud and Christian dating sites are forced to change with the times? Even a recent poll showed that 59% of white evangelical Protestants don't consider America a Christian country.
America, even at its most "Christian" times, has always had issues to sort through. It took us nearly a century to abolish slavery and almost a century and a half before women were allowed to vote. What we have to remember is that it was brave patriots who fought for these rights in our country. But have we stayed too far from the Christian ideals we were founded on? Is it even possible any more to be both a patriot and a Christian?
We Are Christians First
Just like our founding fathers, we can be both a patriot and a Christian. And like them, it is our faith that informs our patriotism. In other words,

we are one nation under God, and not the other way around.
Although Supreme Court Justice Samuel Alito recently stated that, "those who value religious freedom have cause for great concern," this news should not cause us to be ashamed or disappointed in our country, but to raise our flags even higher, and defend the freedoms so many gave their lives for. By fighting for justice and the right to live our faith, we not only become stronger Christians, but stronger patriots as well.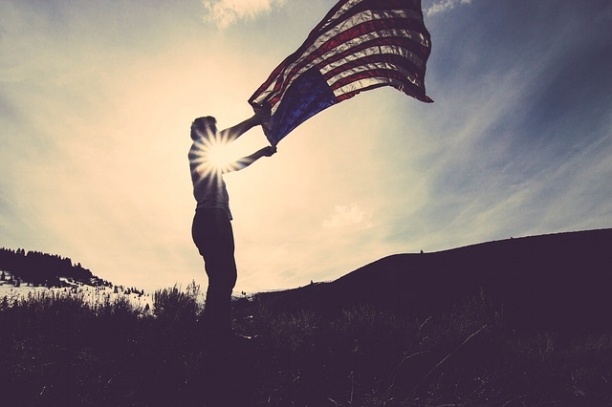 Read Also: Don't Say That: When the Name of Jesus Makes Others Uncomfortable
Americans are always fighting for freedom- it's sewn into the fabric of who we are. This nation is one complex and beautiful mishmash of citizens constantly working things out. But at the end of the day we can still stand up together and sing the National Anthem before a baseball game, knowing that this is our country too, and

we all have the right and the privilege to pursue life, liberty, and the pursuit of happiness.
Patriotism in "Beyond the Mask"
A new action-packed romance, "Beyond the Mask" tells the story of a young Brit who goes to America and fights for freedom. Not to give away the ending, but this Christian movie culminates on July 4th, 1776, with our heroic patriot filled with joy and pride at the fruit of his labor. Though this film is historical fiction, it is an incredible demonstration of what a patriot looks like: one, though he himself is broken and very human, still trusts in God and fights for justice and freedom.
Be inspired in this month in which we celebrate our independence and check out "Beyond the Mask," available at PureFlix.com on July 8th. You can watch "Beyond the Mask" and thousands of other family-friendly originals, movies, TV shows, documentaries and so much more by visiting PureFlix.com and signing up for a free one month trial.
Read Also: 6 Best Christian Movies For Memorial Day