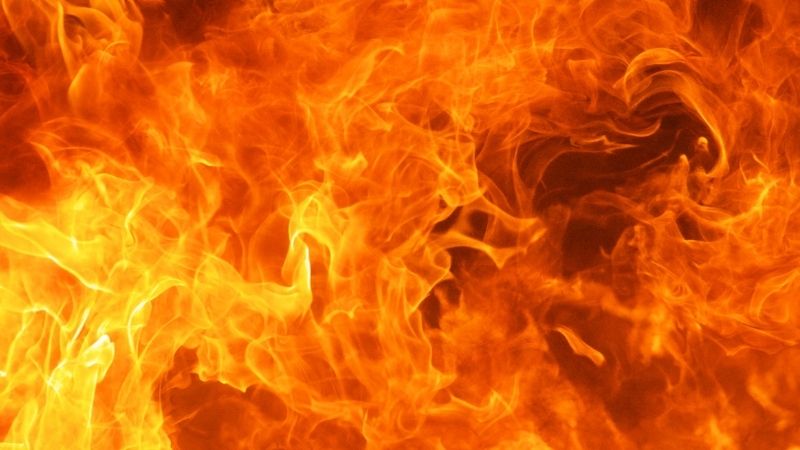 A California pastor is thanking God for protecting him after he escaped his home just moments before a blazing inferno caused his roof to collapse.
READ ALSO: IS THIS GOD'S SUPER SIGN OF THE END TIMES? AUTHOR REVEALS HIS TAKE
John Moreno, pastor of Tule Grace 490 Church on the Tule River Indian Reservation, faced a potentially-deadly scenario on Saturday when he woke up and realized that his home was ablaze.
He escaped just in time and only suffered bruising and minor smoke inhalation. Now, he's thanking the Lord for not only saving his life, but for also affording him a second chance.
"God protected me; His hand on me was incredible," Moreno told the Visalia Times-Delta. "That's why I'm out here able to have time again with my family and a second chance at life."
As the outlet noted, the pastor's home is destroyed, but firefighters were able to get out one item of special significance: a Bible Moreno's late sister gave him when he was a teenager.
"The firefighters asked if there was anything in particular they could save for me," he told the Visalia Times-Delta. "I told them, 'Sir, there's one thing. My Bible that I've had since I was 14 years old.'"
READ ALSO: DID ARCHAEOLOGISTS JUST DISCOVER EVIDENCE OF SODOM AND GOMORRAH'S BIBLICAL DESTRUCTION?
The entire experience has taught Moreno the importance of not taking family for granted.
"I've been telling the whole neighborhood, 'Love your family today. You don't know what tomorrow will bring,'" Moreno told the outlet.
Pray for Moreno as he rebuilds after this tragic event — and read more about the story.