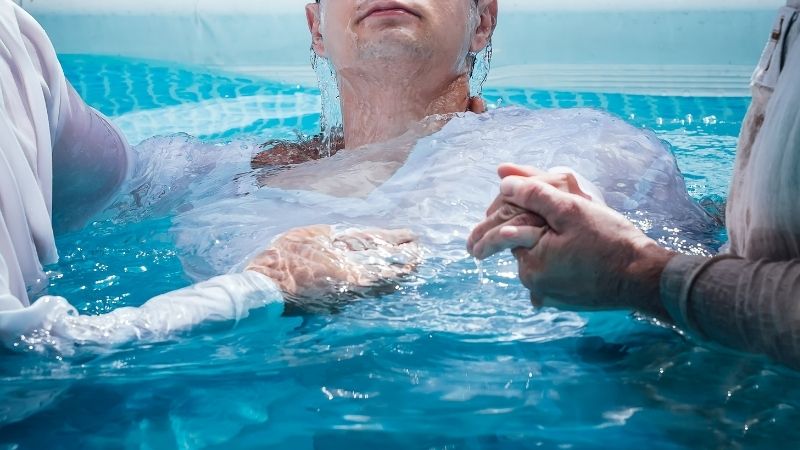 Amid an almost incessant barrage of discouraging and negative news stories and happenings, a Tennessee pastor is offering up a much-needed dose of hope.
READ ALSO: THE SHOCKING CHURCH ATTENDANCE STAT THAT SHOULD RAISE EVERY CHRISTIAN'S EYEBROWS
Despite overarching headlines showing a move away from faith in America and the undeniable reality that culture is secularizing at a rapid rate, Rob Gallaty, senior pastor of Long Hollow Baptist Church in Hendersonville, Tennessee, has seen 1,048 people get baptized at his church since December 20.
Faithwire has more about the miraculous roots of this spiritual revival:
"Here's what happened," the pastor told Faithwire during a recent Zoom conversation, leaning into the camera after taking his glasses off. "I began sitting with the Lord for 10 months. Then, finally, Dec. 15, 2020, I'm on the porch, and I hear as clear as day these words in my head, after a season of silence and solitude: 'Spontaneous baptism.'"

"I thought, 'Spontaneous baptism?'" Gallaty said. "First of all, I had never done spontaneous baptism — I'd only been a Christian for 18 years at that time. I'd never seen spontaneous baptism. I'd heard of abuses of spontaneous baptism. But I was obedient."
That next Sunday, Gallaty baptized 99 people, with the pastor proclaiming that he had never seen so many people decide to spontaneously proclaim their faith in this way.
READ ALSO: 'UNDERGROUND CHURCH': CANADIAN PASTOR JAILED FOR ALLEGEDLY DEFYING COVID-19 RESTRICTIONS HOLDS SECRET CHURCH SERVICE
"I'd never seen anything like this before in my life," he said.
But that wasn't the end of the story. People kept coming to get baptized, with some traveling from afar to take part.
In just four months, 1,048 people have been baptized at the church, which is quite remarkable considering that just 222 people were baptized there in all of 2019 and 162 were baptized in 2018.
Read the phenomenal story over at Faithwire. Want more inspiration? Get our weekly email filled with faith and entertainment news — delivered right to your inbox!
WANT MORE INSPIRATION? READ THESE STORIES...