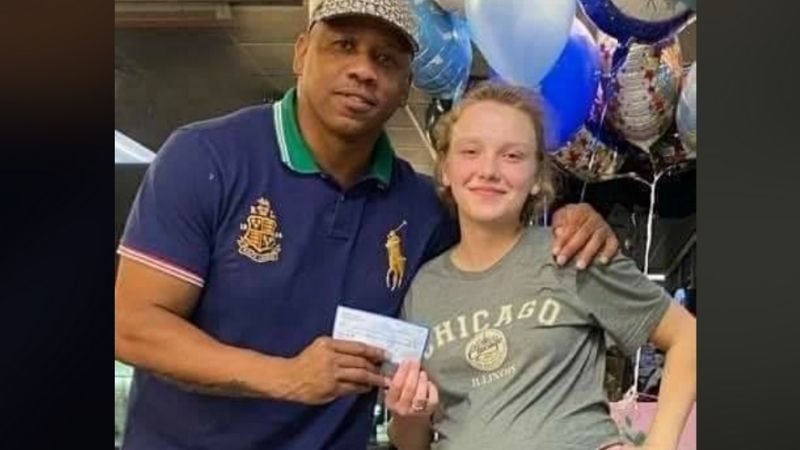 A Georgia pastor is making headlines after his kind act of compassion sparked more than $12,000 in donations for a young expectant mother.
WANT MORE HOPE AND INSPIRATION? SIGN UP FOR THE PURE FLIX INSIDER WEEKLY EMAIL
Bishop Eusebio Phelps, pastor at New Faith Christian Church, was picking up food at a local Waffle House on Oct. 1 when he noticed a young waitress who was pregnant and felt a prompting from God.
"As he was paying for his food God spoke and said give the waiter Hannah everything you got in your pocket," reads a description of the events on the church's Facebook page. "Turns out the young lady Hannah had a need."
Phelps gave Hannah a $40 tip, and learned more about her story.
Phelps found out that Hannah was near the end of her pregnancy and was planning to name her baby boy Samuel. As it turns out, Phelps and his wife, Laurona, lost a son in 2013 whose name was also Samuel.
The preacher went home, talked to his wife and decided to do far more than merely give the money in his pocket.
He turned to the community and asked people to pitch in to help Hannah. Within 24 hours, Phelps raised $1,000. But as his efforts spread through New Faith Christian Church and on social media, a total of $12,000 was raised for Hannah — and he even threw her a surprise shower!
"Hannah also has free childcare for a year ... at our Church daycare New Faith Early Learning Center," the church post said. "Hannah's life will never be the same again."
Watch extended interviews with Phelps and Hannah, and be sure to sign up for our weekly newsletter for more hope and inspiration:
As for Hannah, she said these events have been life-changing and expressed her deep and profound gratitude.
"I had a lot going on, and I don't really pray that often — I'm not necessarily that religious, I wasn't really raised in the church, don't go to church a lot, haven't cracked open a Bible in forever," she told WXIA-TV. "But lately I have been praying. I've been really stressing lately... I've been worried about the baby getting here... I'm so grateful and that's all I can say."
She added, "I'm so grateful and appreciative to everybody, God is good all the time," and noted that this entire situation has made her want to get back to church.
READ ALSO: MAN'S GENEROUS DECISION TO GIVE KIDNEY TO TOTAL STRANGER SPARKS TEARS
Prayers up to Hannah and her family, and special thanks to this kind pastor who followed God's promptings and lived out Jesus' command to "love others."
Sign up for the Pure Flix Insider weekly e-mail to get scriptures, inspiring stories, movie lists and so much more.
Featured Image: New Faith Christian Church/Facebook