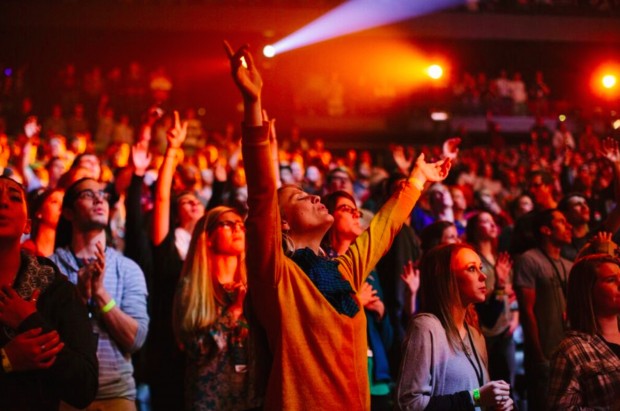 There's nothing like starting the new year off with an inspirational story that stirs the soul and lifts our spirit.
Just when we think we have a handle on today's college-age students and entry-level professionals--both their positive and not-so-positive attributes--along comes a story about a large gathering of young Christians coming together and making a difference..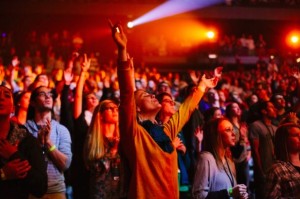 According to TheBlaze.com, "more than 40,000 young people between the ages of 18-25 flocked to three arenas in Houston and Atlanta from Jan. 2-4 to attend 'Passion,' an annual Christian event that brings scores of youths together to worship, pray and learn more about their faith."
Now in its 19th year, "Passion" was founded by Louie Giglio, the pastor of Passion City Church in Atlanta.
But unlike similar Christian gatherings, conference attendees are asked to donate toward philanthropic causes while they celebrate Christ and Christian culture. And they did just that…in a big way.
The event, according to The Blaze, was "live-streamed to all three arenas, uniting attendees who showed up to each venue…but that unity also extended into a common goal of helping the less fortunate."
When the call for donations to build a hospital in Syria in partnership with Christian charity World Vision was made, the attendees responded by raising more than $785,000 for the construction. An additional $210,000 was also donated for current needs in Syria, bringing the total to almost $1 million.
"Once completed, the hospital will serve at-risk mothers and children, becoming the 'first neonatal intensive care unit in opposition-controlled Syria,' " according to a press release.
Attendees also donated 10,000 towels and 60,000 pairs of socks to local homeless shelters in both cities.
Next year's event at the Georgia Dome in Atlanta is expected to be even larger, with 60,000 college students and leaders expected to attend.
Not a member of the Pure Flix Digital Streaming Service yet?
and start enjoying thousands of Christian and family-friendly movies, TV shows, and educational programming online anytime, from virtually anywhere, on any device, FREE for 30 Days.