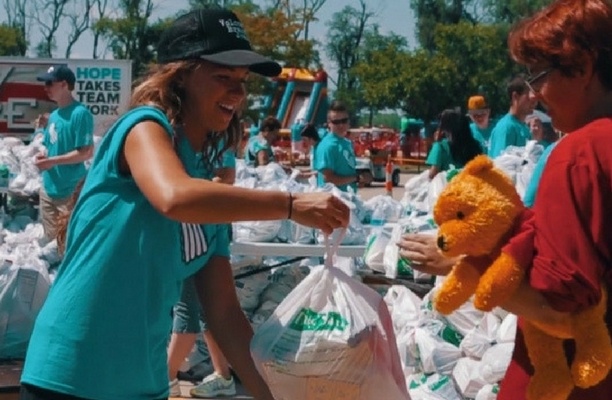 If you're a Pure Flix member, every title you watch is more than a movie. That's because this month we're partnering with Convoy of Hope to deliver $100,000 in clothing, groceries and more to those in need in the United States.
What is Convoy of Hope? It's "a faith-based, nonprofit organization with a driving passion to feed the world through children's feeding initiatives, community outreaches and disaster response."
In 2016, Convoy of Hope helped thousands of people in the United States and abroad. See how below:
How You Can Help
The exciting news is, if you're currently a PureFlix.com member, you're already helping deliver more than $100,000 of resources to those in need right here in the United States. Your dollars are impacting culture and real lives.
Here's an example of just one family blessed by a Convoy of Hope event:
When you watch one of our thousands of titles on PureFlix.com, it's so much more than a movie.
Learn more about Convoy of Hope on their website. If you're not a Pure Flix member yet, it is not too late to help! Sign up for your one-month free trial and help make your movie night meaningful for your family and so many others.