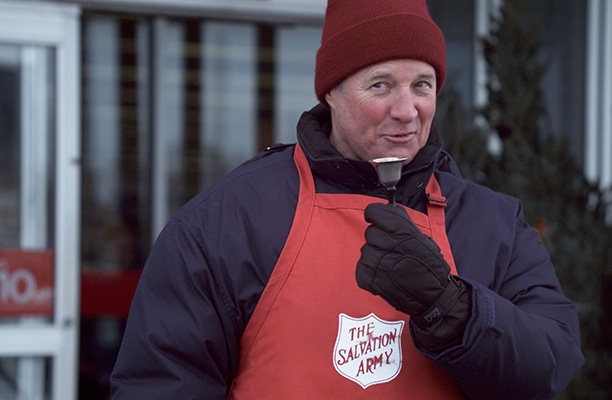 What do you get when you've got a sports-obsessed dad, a spiteful referee who calls too many fouls, and a YouTube video that goes viral over the holidays? A hilarious Christmas flick your entire family can enjoy! This Sunday gather your family together and watch "Silver Bells" for free with PureFlix.com's 5 Sundays of Free Christmas Movies.
This Christmas comedy follows sports reporter and family man, Bruce Dalt (played by Bruce Boxleitner). As a sports enthusiast, Bruce goes "for the win" in everything he does, however, when he gets a little too fired-up at a ref during his son's basketball game, Bruce is forced to do community service with the Salvation Army.
Sign up: 5 Sundays of Free Christmas Movies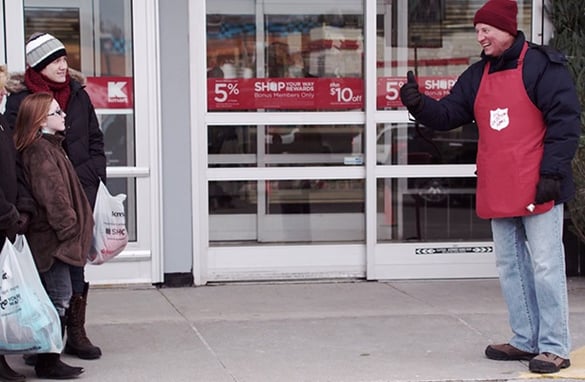 A famous sports reporter in his Michigan town, Bruce requests a community service job like sorting clothes or working in the back of a soup kitchen — anything where he won't see people, and people won't see him. But good-hearted Salvation Army leader, General Melvin Lowell, is interested in helping Bruce have a change of heart. When Bruce is assigned the role of bell-ringer in front of a local store, he immediately treats his new job as another challenge to be won rather than an act of service for his community.
Meanwhile, Bruce gets a demotion at work, and his family is negatively affected by his public humiliation that's gone viral on the Internet. Bruce's wife, Piper, is losing clients at work, but keeps her head up with a neighborhood house decorating competition (another venture that Bruce is fixated on winning). Their son, Jason, is struggling with bullying at school, and eventually quits the basketball team. When his parents ask him where he's been spending his evenings, he gives them the one word answer of "out," and walks away.
With his family's happiness and well-being at stake, Bruce finally begins to see that his actions affect more people than just himself. But can he clean up the mess he made, help his wife, reconnect with his kids, and keep his job? We'll let you find out when you watch this Christian movie with your family.
Did you know you can watch "Silver Bells" for free with 5 Sundays of Christmas Movies? Although 5 Sundays of Free Christmas movies started over Thanksgiving weekend, you can still sign up to watch "Silver Bells," the last Sunday movie offered for free via your browser.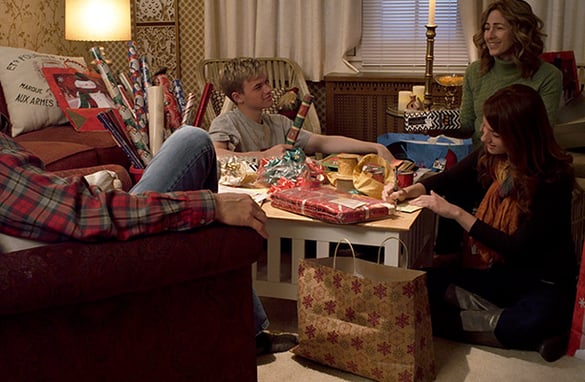 Christmas is almost here, so set aside the hustle and bustle of the season and focus on what matters most - faith, family, and fun. Watching good movies together can actually help you grow as family, plus positive screen time is beneficial for child development. Give your family the gift of quality time and the opportunity to explore the true meaning of Christmas through uplifting holiday films, such as "Silver Bells."
Disappointed you missed the first four movies of 5 Sundays of Christmas Movies? Don't worry — you can watch plenty of holiday films, plus thousands of great Christian movies, for free when you sign up for a one-month trial of PureFlix.com. Now that's a Christmas gift the whole family will love!