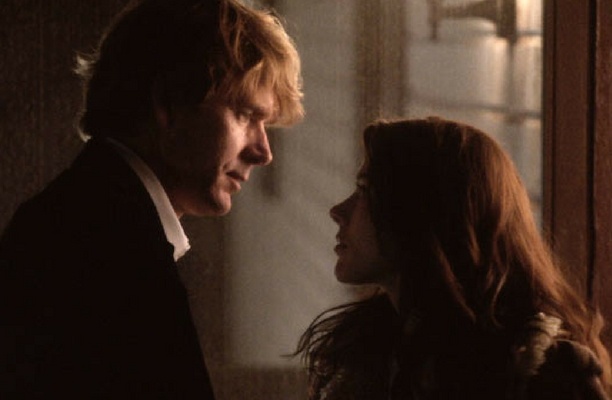 Parental Warning: While Pure Flix Insider always strives to be family-friendly, sometimes we do address topics that are aimed at more mature audiences. The following post may not be suitable for young readers.
The weekend before Valentine's Day is a coveted time to release new films on the big screen. Often, the movies that end up there are R-rated, highly sexualized adult romances. One of the most infamous Valentine's weekend releases is "50 Shades of Grey," a film based on the bestselling novel of the same title.
"50 Shades of Grey" was controversial to say the least, as the story features sexually deviant content. Secular and Christian critics alike frowned upon the "terrible themes" (Forbes), "creepy stalker" main character (Business Insider), and overall "distorted, dangerous image" of human intimacy (Focus on the Family).
PluggedIn Movie Reviews wrote, "Based on E L James' best-selling novel and nearly unrivaled cultural sensation, Fifty Shades of Grey gives us not one but two broken people hoping to find salvation in each other. This is a love story, it could be said. But any love story without God gets twisted into a broken, heartbreaking jumble."
And yet, the film was grossed over $85 million in its first weekend in the box office. Despite all the resounding criticism, the "50 Shades" empire seemed an impossible Goliath to defeat.
Enter David: an independent film called "Old Fashioned" that didn't back down. "Old Fashioned" is a sweet Christian love movie that lives up to its name, charming audiences with a story families can enjoy and talk about together. The films marketed and launched side by side in many theaters, with "Old Fashioned" boldly sharing videos like this one on Facebook:
PluggedIn Movie Reviews had an entirely different conclusion about this romance: "...amid all the complexity of grappling with life and love and faith, Old Fashioned never wavers in its old-fashioned convictions that Clay so laudably latches onto. The result is a unusual thematic emphasis on purity and self-control coupled with forgiveness and grace … right there in the middle of a grand romance."
Now, with the release of the "50 Shades" sequel right around the corner, "Old Fashioned" is making a comeback through digital streaming. You can watch "Old Fashioned" for free this Valentine's Day during your one-month trial of PureFlix.com. When you do, you'll be throwing one more stone right at Goliath.