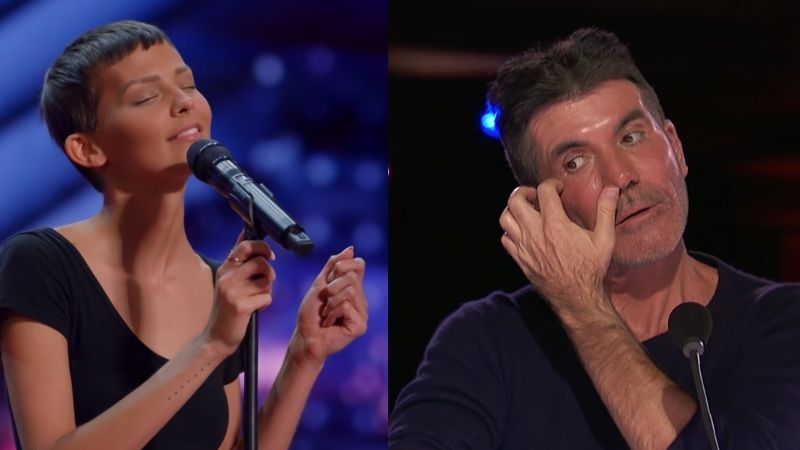 "America's Got Talent" star Jane Marczewski — known by her stage name Nightbirde — has sadly stepped away from the popular show, citing her ongoing cancer battle as the reason for her departure.
READ ALSO: 'YOU GAVE ME CHILLS': SIMON COWELL & 'AMERICA'S GOT TALENT' JUDGES GET EMOTIONAL AS WOMAN WITH CANCER BELTS OUT BEAUTIFUL SONG
Marczewski's "AGT" audition went viral earlier this summer after she shared her story, beautifully sang and left judge Simon Cowell visibly emotional.
Unfortunately, just two months later, the singer's cancer battle has intensified and she has had to step away from the stage.
"Since my audition, my health has taken a turn for the worse and the fight with cancer is demanding all of my energy and attention," Marczewski wrote in an Instagram post. "I am so sad to announce that I won't be able to continue forward on this season of AGT. Life doesn't always give breaks to those that deserve it—but we knew that already."
The performer also delivered an uplifting message, though, calling it an "honor and a dream come true" to be able to share her heart with the world through the "AGT" stage.
READ ALSO: 'MIRACULOUS': 99-YEAR-OLD MAN GETS BAPTIZED FOR THE FIRST TIME
See the viral performance:
"What a miracle that the pain I've walked through can be reworked into beauty that makes people all over the world open their eyes wider," Marczewski added.
And she ended on a positive note, proclaiming that she will be better soon, has plans for her future and still has "dreams."
Let's continue to pray for Marczewski, and be sure to sign up to receive stories like this in your email each week.
OTHER MUST-READ STORIES: