Researchers have uncovered a phenomenal, 1,700-year-old letter that provides some clues into what life was like for early Christians. The brief note is dated to the 230s A.D.
The letter, known as P.Bas 2.43, was sent centuries ago from the town of Theadelphia in Egypt, and has been in the possession of the University of Basel in Switzerland for over 100 years.
LOOKING FOR HOPE? Watch Uplifting Movies and TV Shows Right Now on PureFlix.com
It was written by a man named Arrianus and is addressed to his brother Paulus. The clues surrounding the Christian beliefs of its writer come from the "concluding greeting formula," and from the recipient's name, according to the university.
Let's start with the concluding line, which includes the words, "in the Lord" — an abbreviated version of the phrase "I pray that you fare well 'in the Lord."
SUBSCRIBE to The Pure Flix Podcast for Amazing Interviews and Content
Sabine Huebner, professor of ancient history at the University of Basel, explained the importance of the inclusion of this language.
"The use of this abbreviation – known as a nomen sacrum in this context – leaves no doubt about the Christian beliefs of the letter writer," Huebner said. "It is an exclusively Christian formula that we are familiar with from New Testament manuscripts."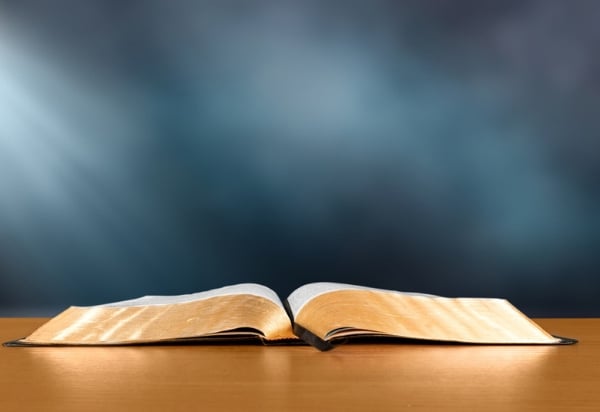 Then there's the recipient's name: Paulus. Huebner said this name was "extremely rare" 1,700 years ago, pointing to the idea that the man's parents were Christians who named their son after the Apostle Paul.
These details are quite interesting and exciting, though the letter doesn't go into any great or deep detail. Fox News has the full text of the letter:
"[Since] Menibios was going to you, I thought it necessary to salute you as well as our lord father. Now, I remind you about the gymnasiarchy, so that we are not troubled here. For Heracleides would be unable to take care of it: he has been named to the city council. Find thus an opportunity that you buy the two [–] arouras.
"But send me the fish liver sauce too, whichever you think is good. Our lady mother is well and salutes you as well as your wives and sweetest children and our brothers and all our people. Salute our brothers [-]genes and Xydes. All our people salute you.
"I pray that you fare well in the Lord."
READ ALSO: 15 Christian Religious Documentaries You Should Watch Now
On a separate note, Pure Flix Insider recently reported about archaeologists uncovering what they believe is the location of an Old Testament city connected to King David — an exciting development that lines up with the biblical narrative. Read more about that story here.