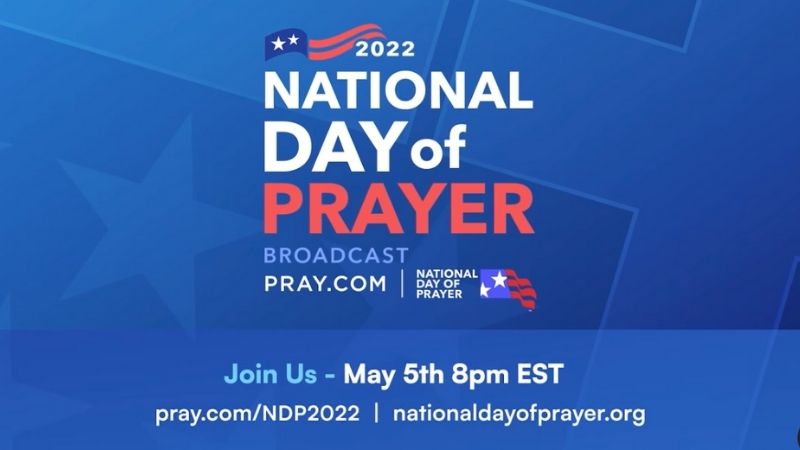 Ask just about any Christian how to grow in your faith and unleash the power of the Holy Spirit in your life, and they will probably include "pray" and "read the Bible" in their answer.
Well, this week, our nation is doing both.
WANT MORE ENCOURAGING NEWS? SIGN UP FOR THE PURE FLIX INSIDER EMAIL NEWSLETTER TODAY!
For the past four days, a National Bible Reading Marathon has been taking place in Washington D.C. The marathon consists of 360 consecutive 15-minute time slots where people around the country, either virtually or in Washington D.C., read a passage of the Bible. The whole event takes 90 hours to complete and is being streamed on YouTube.
The marathon concludes Wednesday and will lead us directly into the National Day of Prayer, which is Thursday, May 5.
According to Keith Davidson, the director of Seedline International, which organizes the marathon each year, the goal is to re-establish "the words of the Bible in our history and the founding of our country, and get [Americans] back to making it part of their lives and seeing how important it is."
Likewise, the National Day of Prayer takes a similar approach to reaffirm our heritage as a Christian nation, where people are encouraged "to turn to God in prayer and meditation." By law, the president is required to sign a proclamation announcing the National Day of Prayer and asking Americans to pray.
Each year, the National Day of Prayer Task Force chooses a theme to help inspire people in their prayers. This year's theme, "Exalt the Lord, Who Has Established Us," is based on Colossians 2:6-7 (NIV):
So then, just as you received Christ Jesus as Lord, continue to live your lives in him, rooted and built up in him, strengthened in the faith as you were taught, and overflowing with thankfulness.
The Task Force also hosts the National Day of Prayer Broadcast, along with Pray.com, which will be aired on multiple channels, as well as YouTube. The event will feature many special guests, including Chris Tomlin, Ronnie Floyd, Joni Eareckson Tada, Lecrae, Mike Kai and Matthew West.
Be sure to follow the National Day of Prayer social media pages on Facebook, Instagram and more to be connected and join the day of prayer.
Photo Credit: Instagram
H/T: Christian Post
Other Must-Read Stories: