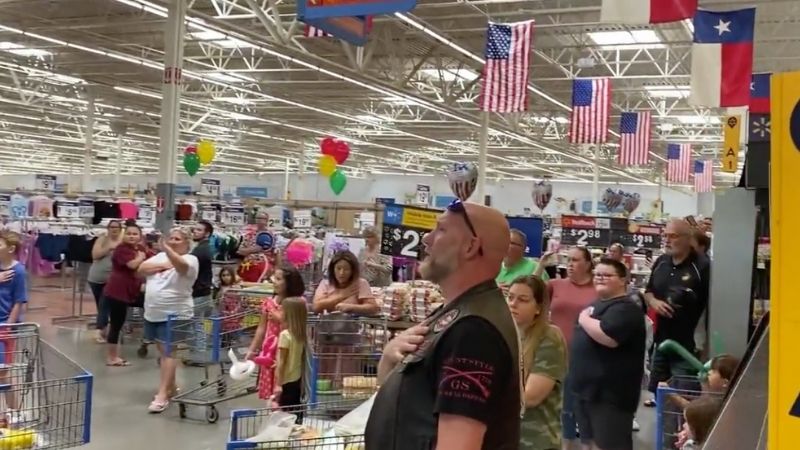 A touching and truly patriotic moment unfolded on Saturday inside of a Walmart in Haslet, Texas, when shoppers suddenly stopped, placed their right hands over their hearts and started belting out the national anthem.
READ ALSO: FAMILY CAMP IS HERE! FUN SUMMER ACTIVITIES FOR KIDS & THE WHOLE FAMILY
The moment — which was caught on video and has been going viral — shows people stopping their shipping carts to join in on the patriotism. Some who observed it first-hand found the unifying act deeply moving.
"It was a very patriotic moment," one witness told KTVT-TV. "It brought tears to my eyes."
The viral video was captured just one day before the U.S. celebrated the nation's 245th birthday.
READ ALSO: 7 FOUNDING FATHERS' QUOTES ON RELIGION, GOD & THE BIBLE
Watch the impromptu "Star-Spangled Banner" performance:
Here's a longer version of the moment, which concluded in cheers and clapping:
Want more inspiration? Download the Pure Flix Family Camp Guide today to start fun summer activities for kids and the whole family — and to stream some powerful movies!
Featured Image Credit: KTVT-TV
OTHER MUST-READ STORIES: