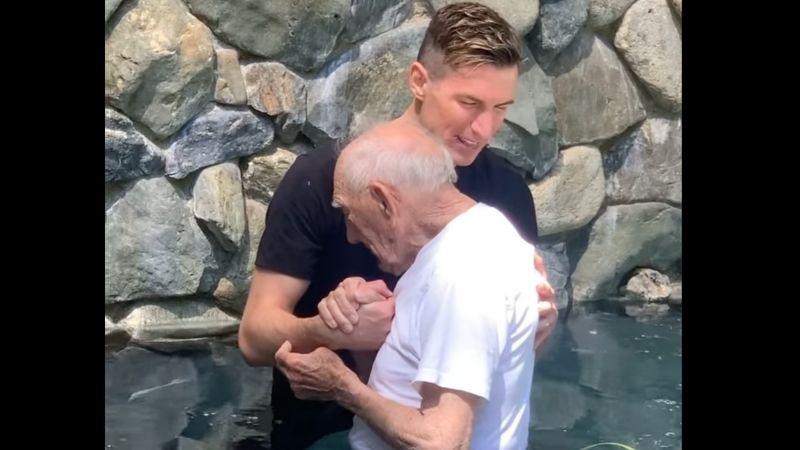 Pastor Ben Courson shared a touching video on social media over the weekend showing him baptizing a 99-year-old man — and it is deeply inspiring.
SUBSCRIBE: WANT POWERFUL ENTERTAINMENT & NEWS STORIES DELIVERED TO YOUR INBOX? SIGN UP!
"Every single baptism is so special, but it is rare to be able to baptize someone 99 years old," Courson wrote on Facebook. "First time he ever got baptized was today. So touching!"
Watch the incredible video:
Courson told Pure Flix Insider on Sunday that the baptism was a "miraculous, mystical moment."
READ ALSO: PHOTOS REVEAL THE EMOTIONAL AND POWERFUL MOMENTS AFTER HOLLYWOOD ACTRESS' BAPTISM
"A man at that age, with such clear joy, his eyes looked like they were activated by and opened to a heavenly realm people don't ordinarily see," he said. "Could've just been the baptism waters reflected in his eyes, but it felt more like what those waters represented made his gaze shimmer with heavenly life."
WATCH: STREAM 'HOPE GENERATION WITH BEN COURSON' ON PURE FLIX
What an inspiring moment! Learn more about Christian baptism. Plus, want more inspiration? Sign up for The Pure Flix Insider weekly email to get the best entertainment and faith news delivered right to your email.
OTHER MUST-READ STORIES: