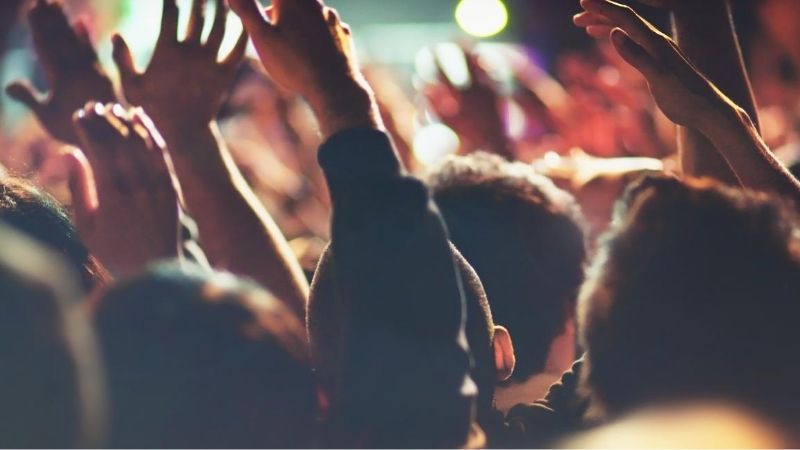 There are some truly discouraging statistics surrounding church attendance and Bible engagement amid the ongoing COVID-19 crisis. But even as polls show decreased Bible reading and church attendance, there is a fascinating statistic surrounding Millennials that is worth noting — and it involves charismatic worship.
WANT INSPIRATION? STREAM THOUSANDS OF TV SHOWS AND MOVIES ON PURE FLIX WITH A FREE TRIAL
The Barna Group, a research organization that studies faith, recently found that 36 percent of practicing Christians who are Millennials believe that the Pentecostal or charismatic act of "praying in tongues" should be an integral part of weekly worship experiences.
This is notable for a plethora of reasons, as Millennials in general are seen as more disconnected from organized faith and more likely than previous generations to be less active in the Christian space. Study after study has shown this to be true, yet practicing Christian Millennials are apparently much more charismatic than their generational counterparts.
This chart from Barna offers some insight: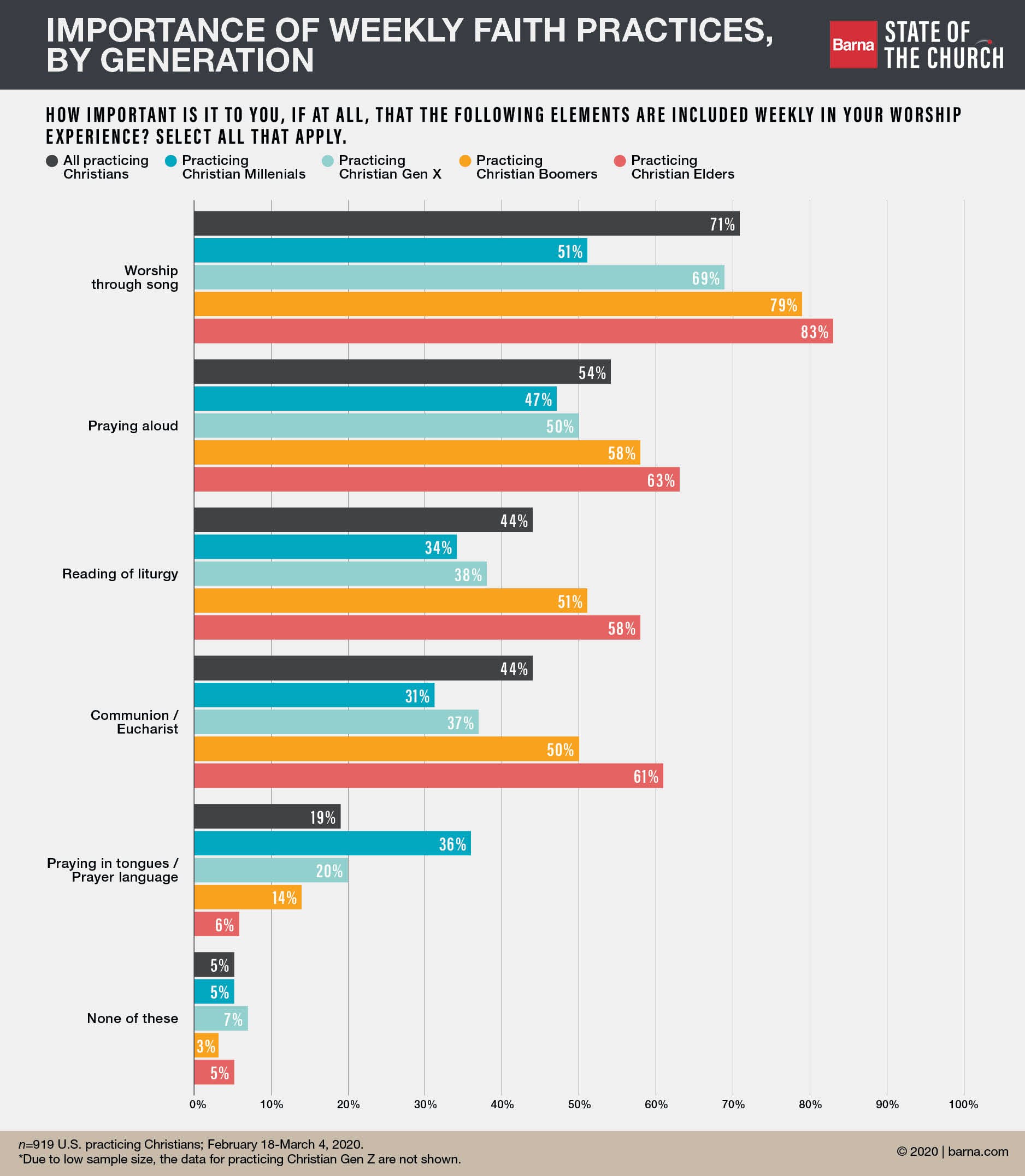 "Elders consistently rank the importance of a range of weekly worship expressions more highly, except when it comes to the Pentecostal or charismatic act of 'glossolalia,' or what is more commonly referred to as praying in tongues or prayer language," Barna reported. "Meanwhile, over one-third of Millennials (36 percent) believes this is an important expression that should be a weekly part of their worship experience."
READ ALSO: WHERE IS PENTECOST SUNDAY IN THE BIBLE — AND WHAT IS IT?
The report continued, "Only one in five Gen X (20 percent), 14 percent of Boomers and 6 percent of Elders say the same."
These statistics are fascinating, as people might assume Millennials are far less likely to be interested in speaking in tongues, but, alas, that is not the case.
The Barna study comes as separate data released earlier this month shows that COVID-19 has had a dramatic impact on how Christians interact with the Bible. The American Bible Society found that daily Bible engagement among Americans fell from 14 percent in 2019 to just 9 percent in 2020 — a truly tragic trend.
You can read more about generational worship practices here.