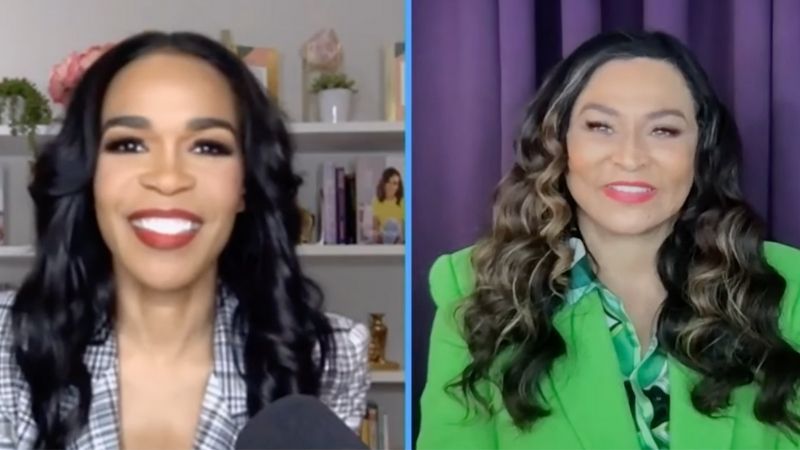 If you've ever listened to Destiny's Child singer Michelle Williams' solo gospel albums, you probably have a good idea of where she stands when it comes to her faith. Her songs often center around building, maintaining and appreciating a relationship with God.
WANT MORE INSPIRING NEWS? SIGN UP FOR THE PURE FLIX INSIDER EMAIL NEWSLETTER TODAY!
Williams grew up in the church and it's clearly had a huge impact on her life. But she's also had other people throughout the course of her life who have influenced and encouraged her faith. One of those people is Tina Knowles-Lawson, Beyoncé's mom, who is her co-star in the upcoming Lifetime film "Wrath: A Seven Deadly Sins Story."
In the movie, Knowles-Lawson's character helps minister to and encourages Williams' character, and it turns out that it's a relationship that very much mirrors real life.
"I felt [safe] with Ms. Tina being there and treating me like she has always treated me for the past 22 years never to forget my faith and how strong that I am," Williams said in an interview with TODAY about working with Knowles-Lawson. "But at the same time letting me know, don't ever forget who gave you what you have now."
Williams elaborated more on their relationship in an interview with the Christain Post, noting that it's not just her own life that has been impacted by Knowles-Lawson's spiritual influence.
"Playing her daughter and her being my mother. She just got to play a role and say words that she says to her own children or her own nieces and nephews," Williams explained.
And Knowles-Lawson doesn't stop there, regularly handing out Bibles and other books to people that she knows to help and encourage them in their faith.
"One of her favorite books that she likes to give out is called "The Power of a Praying Woman" or "The Power of a Praying Wife" [by Stormie Omartian]," Williams said. "She gives that book out to so many people because she knows that through prayer, that is the only way that she has been able to withstand a lot of the storms that she's gone through."
Photo Credit: YouTube
H/T: Christian Post
Other Must-Read Stories: