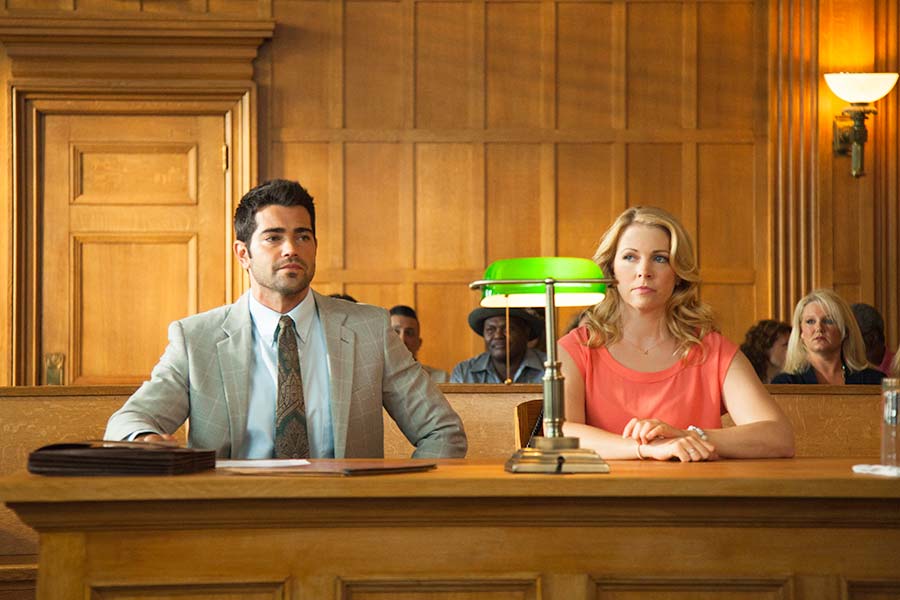 Both "God's Not Dead 2" and Melissa Joan Hart, the actress who plays the fim's lead role, walked away with awards at last week's 25th Annual Movieguide Faith & Values Awards Gala. "God's Not Dead 2" took top honors on the list of "Ten Best Movies for Mature Audiences" while Hart won best actress for "Most Inspiring Acting in Movies."
Hart was up against other nominees Jennifer Garner and Kylie Rogers, who acted in "Miracles from Heaven." Hart celebrated her award with a touching post on her Instagram, calling "God's Not Dead 2" the gift that keeps on giving:
This is not the first year Pure Flix has won a Movieguide award. "God's Not Dead" won the 2015 "Epiphany Prize for Inspiring Movies," and in 2016, actor Ted McGinley won the "Grace Award" for "Do You Believe."
The 25th Annual Movieguide Faith & Values Awards Gala was held at the Universal Hilton Hotel in Los Angeles and was hosted by actor Terry Crews, best known for his role in Fox's "Brooklyn Nine-Nine." The awards ceremony is put on by MovieGuide, a non-profit organization that helps families find quality movies and entertainment.
Read More: David A.R. White Hints at a 'God's Not Dead 3'
According to Movieguide's website, families represent 65 percent of the U.S. population. Recognizing the need for better entertainment for such a wide demographic, Movieguide strives to provide "a bridge between the entertainment industry and the traditional family audience." They do so through TV and radio shows, a website featuring movie reviews, and by honoring inspirational talent in their annual awards ceremony.
Each year the awards ceremony also consists of Movieguide's founder, Dr. Ted Baehr, revealing highlights of "Movieguide's Annual Report to the Entertainment Industry," which year after year proves that family-friendly movies perform best at the box office.
Looking to watch more family-friendly and inspirational movies and TV shows? Check out PureFlix.com, a streaming service that provides quality entertainment with no language, sex, or violence surprises. You can watch PureFlix.com for free when you sign-up for a one-month trial. While you're there, be sure to check out Movieguide's 2017 "Most Inspiring Actress," Melissa Joan Hart in exclusive interviews from the hit movie "God's Not Dead 2."