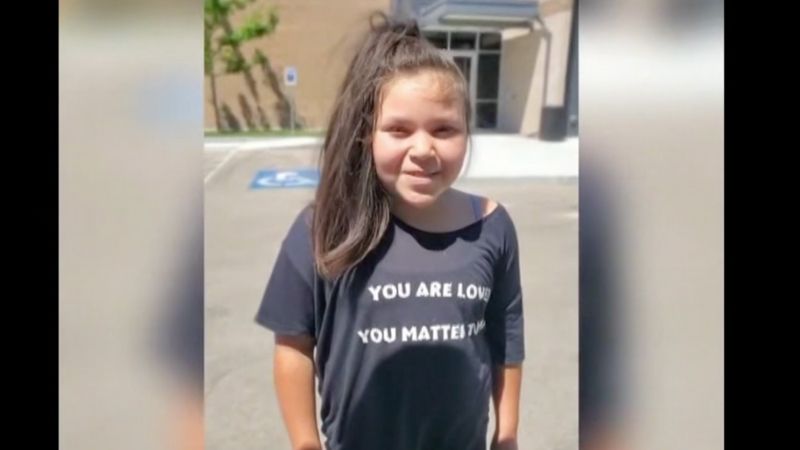 A little girl is on a powerful mission to spread love and joy in her community — and her kind gestures are making a major impact.
Jacklyn Gomez, a 9 year old from Meridian, Idaho, recently jumped into compassionate action after seeing all of the pain, chaos and consternation currently unfolding in culture, KTVB-TV reported.
WANT MORE INSPIRATION? WATCH CHRISTIAN AND FAMILY FRIENDLY MOVIES ON PURE FLIX TODAY
After learning about all that's been happening, young Jacklyn decided to do something simple: inspire people by handing out roses, love cards — and pizza!
The little girl is hoping to help people in need of a little love during a very difficult time. And her slogan is simple and straight to the point: "You are loved. You matter to me."
"I came up with this little project idea because one night I was watching the news, which is actually you guys, and I saw a lot of sadness in this world and I thought I had an idea to make a difference," she told KTVB-TV. "So, that night I made 12 love cards and I asked my mom and dad if we could buy a dozen roses to hand out to people and they agreed. We handed them out to people who just need love."
And that effort gained even more steam when Little Caesars started sponsoring Jacklyn to hand pizza out to police officers, hospital workers and others in her community.
Flash-forward a few weeks and this little girl's kind acts have had a big impact.
"It was really exciting to see all those police officers smile, it was really special. We went to the hospitals, and we went to dispatch," she said. "They were really grateful and touched and it made me smile. It makes me really happy."
The entire effort inspired Jacklyn to also start a Facebook page where she is working to inspire other kids to step up to the plate and do kind acts in the community.
In the end, Jacklyn's message is clear — and it's one we can all use right now: "I want to see more love in this world." What an amazing way to make a difference. Read more about her story here.