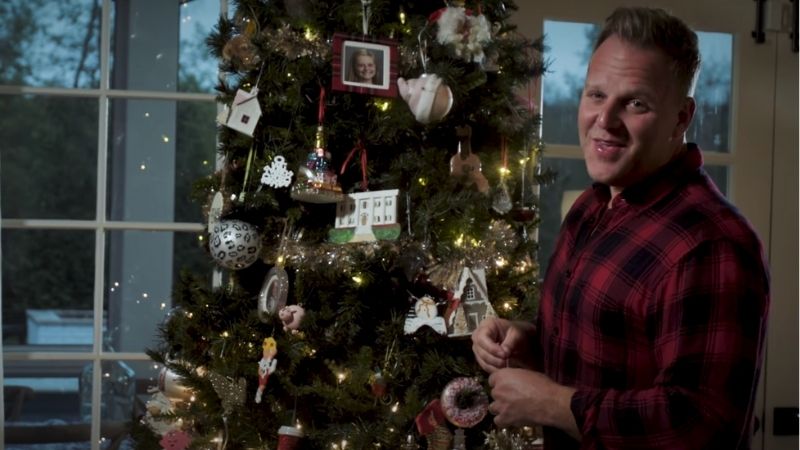 Singer Matthew West is on a mission to bring some Thanksgiving joy — and laughter — to the masses.
His new song, "Gobble, Gobble" departs from the traditional holiday song fare. Why, you ask? Well, the tune sheds light on Thanksgiving, a celebratory event that typically doesn't spawn any popular hymns or songs.
WATCH: See Powerful Christian Christmas Movies Right Now on Pure Flix — Grab a Free Trial!
Christmas music always dominates the season, with beautiful songs commemorating the occasion. And West loves those songs, but with "Gobble, Gobble" — a fun tune with comical lyrics and an even funnier music video — he's hoping to inspire people to sing and laugh around Thanksgiving too.
"There are so many songs about Christmas, The reindeer, the lights, and the gifts, We sing 'chestnuts are roasting' and 'marshmallows toasting,'" he belts out at the start of the tune. "Now don't get me wrong, I sure love all those songs, But one holiday gets left out, You see, no one remembers a song for November, But that's gonna change starting now."
READ ALSO: 10 Perfect Thanksgiving Prayers to Share With Your Family
Watch West's hilarious video for "Gobble, Gobble" and be sure to have a truly wonderful Thanksgiving!
As we celebrate Thanksgiving, consider reading these powerful prayers we put together for you and your family. Plus, we have 15 scriptures about thanksgiving and gratitude that you can ponder this holiday season.
And finally: if you're looking for inspiration, head over to Pure Flix to watch thousands of faith and family-friendly movies, TV shows, and original series. You can get a free trial here.