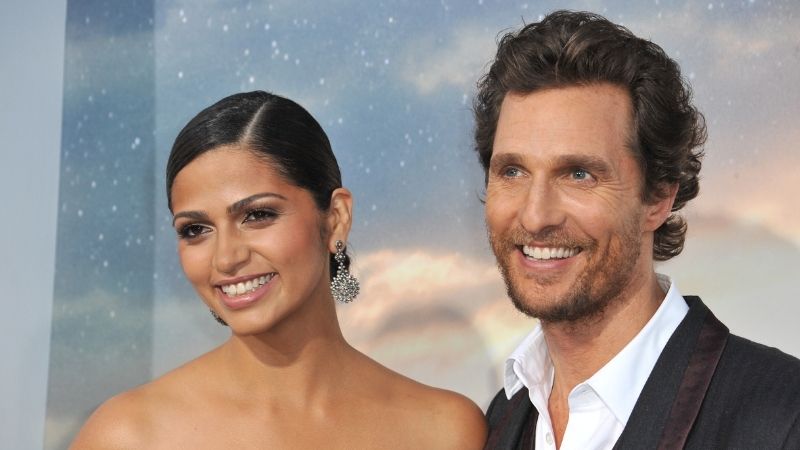 Actor Matthew McConaughey recently discussed his experience as a Christian in Hollywood, noting that some of his fellow stars are hesitant to let others in Hollywood know about their belief in God.
WATCH: CHECK OUT THE MOST POPULAR CHRISTIAN MOVIES ON PURE FLIX
According to McConaughey — who said he has not experienced professional setbacks due to his faith — these individuals likely fear that revealing their belief could harm their careers.
"I have had moments where I was on stage receiving an award in front of my peers in Hollywood. And there were people in the crowd that I have prayed with before dinners many times," the actor told podcaster Joe Rogan, according to Faithwire. "And when I thank God, I saw some of those people go to clap, but then notice that, 'This could be a bad thing on my resume,' and then sit back on their hands."
He continued, "I've seen people read the room and go, 'Whoa, that wouldn't bode well for me in the future for getting a job or getting votes or what have you.' I have seen that, I have witnessed that. I don't judge them for it."
The actor went on to say that there are some people in Hollywood who, when it comes to faith, can become "so condescending and patronizing to 50 percent of the world."
"To illegitimize [people] because they say they are a believer is just so arrogant and in some ways hypocritical to me," he added.
And as Faithwire noted, McConaughey also went on to address a plethora of other issues, including his take on science and religion. The actor said that "science is the practical pursuit of God" and that the two "dance together."
CHECK IT OUT: PURE FLIX HAS THE BEST CHRISTIAN MOVIES AROUND — WATCH NOW
"They go together, belief and science," he said. "I never saw those as contradictions."
Read more about McConaughey's comments on Faithwire, and see his interview with Rogan. And looking for more inspiration? Check out the most popular Christian movies right now on Pure Flix!