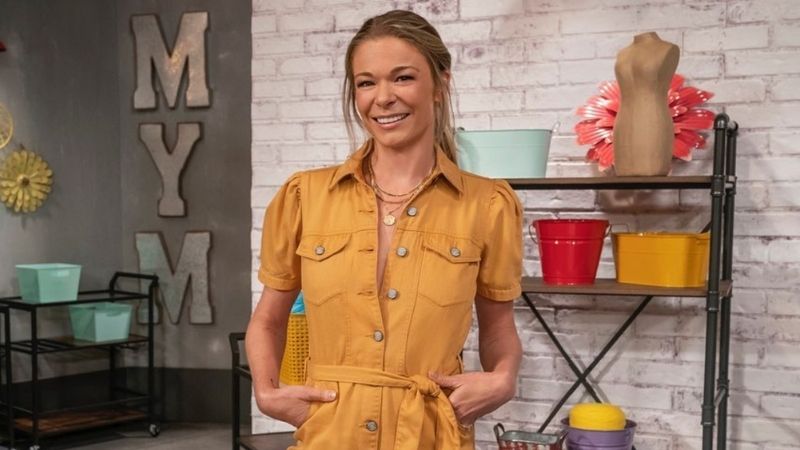 Grammy winner LeAnn Rimes recently revealed that she is finishing up her latest studio album, which she describes as "inspirational." While she didn't spill too many details, she did share the faith message behind the album's title, "God's Work."
"I think the title speaks to, I think, what we're all here to do if we so choose," Rimes said. "I actually have 'God's Work' tattooed on my arm because I do believe that we are all a part of that and here to put down the doctrine and our own beliefs of duality and our differences and actually love one another."
If the phrase "love one another" sounds familiar, you might recall Jesus' words from John 13: 34-35 (NIV).
A new command I give you: Love one another. As I have loved you, so you must love one another. By this everyone will know that you are my disciples, if you love one another.
Rimes really wanted that message to hit home with her fans, which is why she spent the last three years fine-tuning every song.
"That really is what the record is about – music speaking to the times and the importance of each and every one of our places in creating a better world for one another," she said. "So yeah, it's a deep record and it was really fun to create. We're almost finished with it and I can't wait for people to hear it."
This will not be Rimes' first venture into the inspirational genre. Her popular song, "I Need You" was originally featured on the "Jesus: The Epic Mini-Series" soundtrack, alongside major Christian artists like Steven Curtis Chapman, DC Talk and Yolanda Adams.
"I'm a full believer that we are human and there is so much beauty in our humanity and we are completely holy at the same time," Rimes said. "And to be able to embrace both sides of that coin is what makes us whole."
Photo Credit: Instagram
Other Must-Read Stories: