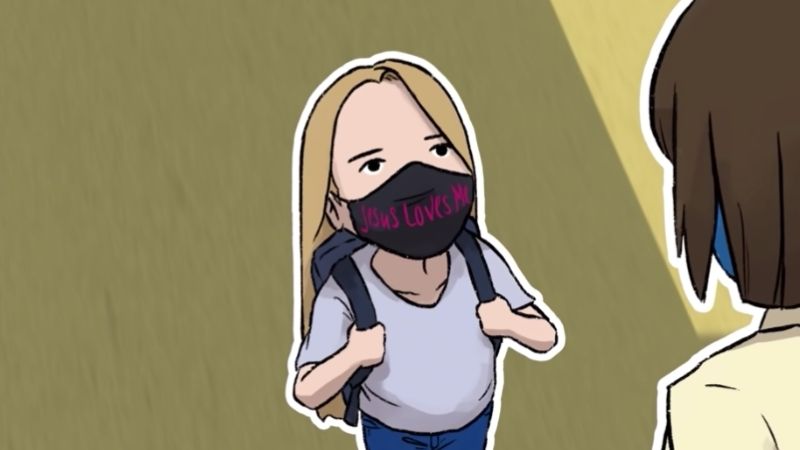 A little girl named Lydia Booth was reportedly forced by Mississippi school officials to remove a mask with a simple message that read, "Jesus Loves Me," but the fallout has sparked a deeply encouraging development: positive messages from other kids who were inspired by the little girl's boldness.
READ ALSO: 'ENGULFED IN A FIREBALL': ACTOR FELL AWAY FROM GOD — BUT A NEAR-DEATH EXPERIENCE TRANSFORMED HIS LIFE AND FAITH
One child decided to read the entire Bible as a result of Lydia's story — and others are expressing their inspiration through letters and kind words.
Two sisters were among those who wrote to Lydia, letting her know they are praying for her and that they are inspired by her story.
"We are praying for you," one of the girls wrote in an adorable handwritten note. "We love you."
READ ALSO: 'MADE IN THE IMAGE OF GOD': SADIE ROBERTSON PENS POWERFUL NOTE TO HER NEWBORN BABY
The other sister wrote, "I'm so glad that God loves us and He sent His son to die for us."
You can see these letters below (courtesy: Alliance Defending Freedom):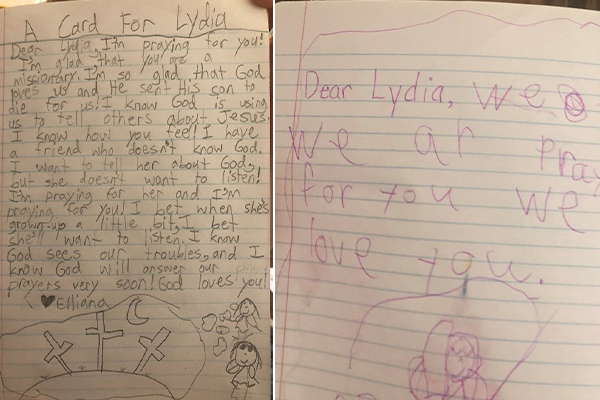 The legal battle surrounding Lydia's situation started when school officials at Simpson County School District in Mississippi reportedly told Booth that she couldn't wear her mask in school.
Lydia had hoped to share God's love with her peers, according to her attorneys at Alliance Defending Freedom.
"It makes me feel like I'm protected by Jesus, and it makes me think people will think it's a great mask," Lydia said of her mask. "And that Jesus is a great God, and a great Savior."
SUBSCRIBE: GET INSPIRED AND WATCH THOUSANDS OF CHRISTIAN AND FAMILY-FRIENDLY MOVIES & SHOWS
But school officials saw the situation quite differently, reportedly telling her that she had to wear a different mask and that masks with religious and political messages aren't allowed.
Lydia was reportedly told she would be disciplined if she continued to wear the "Jesus Loves Me" mask.
Attorneys have stated that other symbols and movements were purportedly present on other kids' masks at the school, and the family alleges that the manual for the district doesn't preclude masks like the one Lydia wore.
Read more about the legal case here. No matter what happens, it's touching to see young people react in such a positive way. If you're looking to see people live out a fearless faith, watch "God's Not Dead 2" on Pure Flix! And if you're looking for spiritual guidance about building a stronger faith, download our free Fearless Faith Movie Guide.
Featured Image Credit: Alliance Defending Freedom
OTHER MUST-READ STORIES: