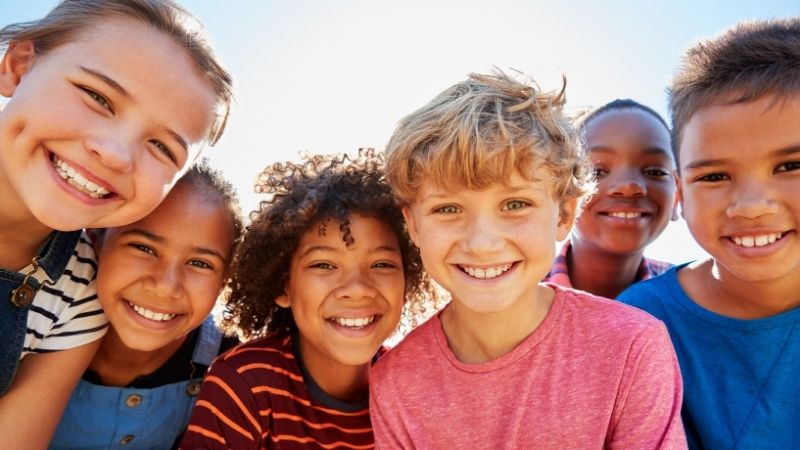 Sometimes, it's the small things that hold the power to make the biggest difference. Case-in-point: a little boy in England is getting international attention after a simple and kind act sparked a chain reaction of goodness.
WANT HOPE? SIGN UP FOR THE PURE FLIX INSIDER EMAIL FOR THE MOST INSPIRING WEEKLY HEADLINES
Blake Durham, 6, recently prompted his mom to cover the cost of food for the car behind them at a McDonald's drive-thru, the BBC reported.
The little boy's mom, Amy Durham, said her son simply wanted to "do something kind," and that his gesture not only put a smile on the recipient's face — but it also sparked a chain reaction of people doing the same for one another.
Vehicle after vehicle paid it forward, buying food for the strangers behind them.
"It's amazing just a little boy's positivity like that can just cause a reaction like that," Amy said, according to the BBC. "It was just so lovely, such a lovely feeling."
Blake's grandmother, Jan, told The Sun that she was brought to tears by the kind act, proclaiming that Blake has a "gorgeous heart," despite facing health struggles following an epilepsy diagnosis when he was just 2 years old.
It hasn't been easy, but she said Blake is both brave and caring.
READ ALSO: 5 POWERFUL BIBLE VERSES & TIPS FOR TEACHING KIDS GRATITUDE
"He's such a little brave boy with a massive heart of gold," she said. "He does suffer, but he's just so kind and gentle."

Thanks to Blake for inspiring so many with a simple act of goodness! Let's all think about the small ways we can make a big difference today. And if you're looking for hope, be sure to sign up for our weekly email — and we'll deliver hope right to your email inbox each week!