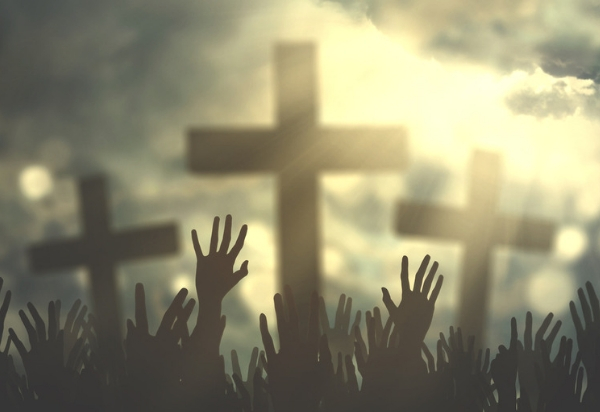 Former NBA star Lamar Odom made headlines in 2015 when he experienced a drug overdose and nearly died.
But now, just a few years later, Odom — who was previously married to reality TV star Khloé Kardashian — revealed that he "got saved" over the weekend and accepted Jesus into his life.
READ ALSO: Rapper Kanye West Drops Jesus-Themed Album & People Are Reacting
"Nowadays I'm doing the best I can in walking with the Lord," he wrote Monday in an Instagram caption, sharing photos of the important faith moment. "Thanks to Pastor Vernon @drravernon, I got saved at @thewordchurch this weekend."
Odom concluded his message by proclaiming, "I had to show Jesus my appreciation for keeping me alive!"
But his life took a very tragic turn in 2015 when he overdosed and nearly died — an event that reportedly left him with lasting ramifications, including memory loss.
WATCH: Get Inspired With Missy Robertson's New Show 'Restored'
Odom took cognac, cocaine and cannabis on the night he nearly died and his body gave out, creating a life-threatening medical emergency.
He revealed that his heart stopped twice, he had two seizures, six strokes, his kidneys ruptured and his lungs collapsed.
Odom detailed much of this journey in his memoir, "Darkness to Light," which released earlier this year.
Let's all pray for Odom on his newfound faith journey — one that comes at the same time rapper Kanye West (husband of Kim Kardashian West) is also speaking out about Jesus.
SUBSCRIBE: Listen to 'The Pure Flix Podcast' Today
Adam Tyson, the pastor who has been preaching at West's "Sunday Service" events, recently told "The Pure Flix Podcast" all about the rapper's newfound faith.
"He is living and walking with God," Tyson said. "He's in the Bible. He's in prayer."
Listen to Tyson speak about West's faith: