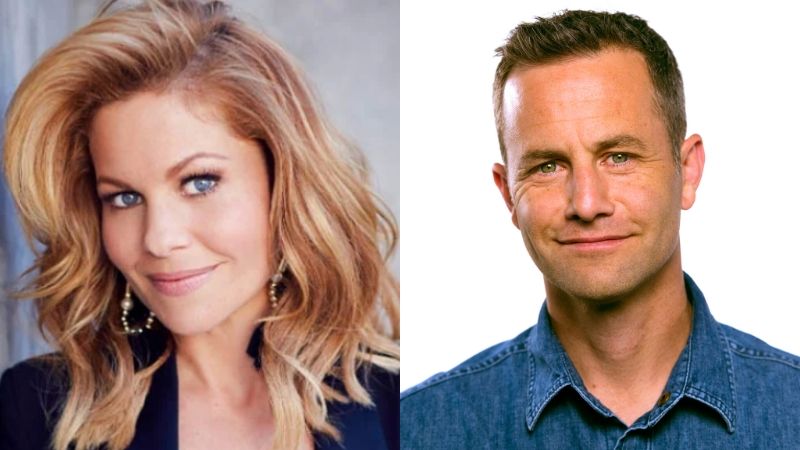 Kirk Cameron and Candace Cameron Bure are on a mission to inspire the masses with true hope.
The brother and sister duo have teamed up to organize and co-host "Hope Rising," a benefit concert aimed at helping raise funds to address the COVID19 crisis.
NEED INSPIRATION? Subscribe to Pure Flix for Thousands of Family Friendly Films
Kirk Cameron appeared on "The Pure Flix Podcast" on Friday to explain that the inspirational event — which will air on Facebook at 8 p.m. ET on April 19 — will feature some of the biggest names in Christian ministry and music.
Listen to Cameron describe this powerful event:
The goal? Cameron said they're hoping to help people, especially "those on the front lines." And in the midst of chaos and consternation, he's hoping people will remember to "stand on the promises of God and his faithfulness."
READ ALSO: Candace Cameron Bure Responds To Those Who Mock Prayer
The event will include For King & Country, Casting Crowns, Mercy Me, T.D. Jakes, Priscilla Shirer, Tenth Avenue North and many others.
"Everybody did it for free," he said of the famous speakers and artists who will be included. "[We] are simply just asking people to donate to Samaritan's Purse."
SUBSCRIBE to "The Pure Flix Podcast"
Cameron said the event came about after he was speaking with a friend and the two began chatting about recent benefit concerts aimed at helping amid the COVID19 crisis.
"He pointed out the fact that there's one big thing missing — and that is God," he said. "The one who we ultimately need to be looking to right now ... our healer, our provider, our protector, the great physician."
So, Cameron called his sister, Candace, and asked if she wanted to help. She naturally said "yes," and the two started calling their friends in the music and ministry space; the results were stunning.
READ ALSO: How Actress Candace Cameron Bure Found God: 'My Faith Is My Life'
"It was one of the biggest outpourings of, 'Yes, I want to be a part of it,'" Cameron said.
The actor also revealed that there was at one point a network interested in airing the special, but that it eventually dropped its interest — potentially because of the Christian content.
"All the networks turned it down," he said. "During a time where people are looking for hope and they want to connect with each other ... and they want to close the gap between them and God, the networks said 'no' and we think it's because the faith content scared them away."
Cameron said he and his sister are hoping people share the event with their friends, loved ones and social networks (you can do that here). Be sure to tune in on Sunday night!