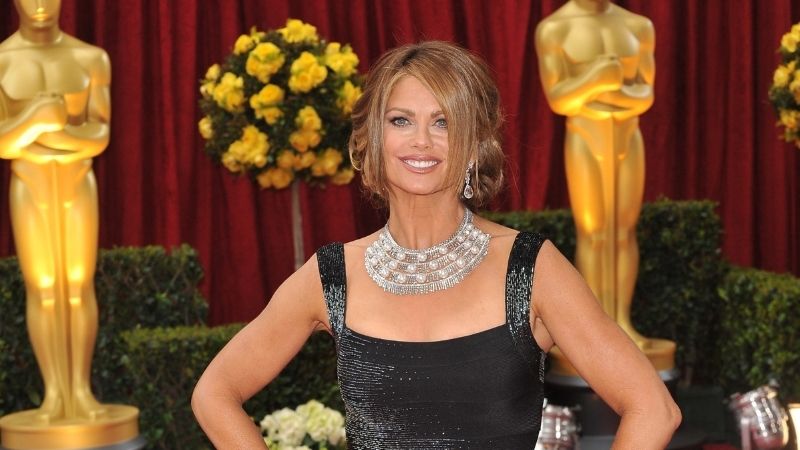 Supermodel-turned-entrepreneur Kathy Ireland is a Christian who recently told Fox News that "the gospel is the core of every decision" she makes.
READ ALSO: 'JUST REFUSE HATE': ACTOR TYLER PERRY DELIVERS POINTED MESSAGE ABOUT 'HATE' FROM THE OSCARS STAGE
The successful businesswoman also reflected on the moment she decided to follow Jesus, explaining that her foray into faith came decades ago after her mother secretly packed a Bible in her suitcase.
Ireland became a Christian in 1981 while she was living in France and working as a model. One night while she was going through her suitcase, she found the Bible and cracked it open.
"I didn't even know how to read one. I'd never read one before in my life. I opened up the Book of Matthew," Ireland told Fox News. "And as I'm reading in the middle of the night, I knew I was holding the truth in my hands. There wasn't anybody in the room saying, 'Be this denomination or that denomination.' It was like, 'I want to follow Jesus Christ.' And He was nothing like I thought."
The former model said she found herself drawn to Jesus' power, including the ways in which he honored women. Ireland felt comfort in those moments, and everything changed.
"It gave me such comfort. And so, He became my lord and savior," she said. "The experience forever changed my life."
READ ALSO: 'DUCK DYNASTY' STAR SADIE ROBERTSON HUFF PRAYS OVER HER UNBORN CHILD — PLUS: SHE REVEALS THE BABY'S NAME & THE BIBLE VERSE THAT INSPIRED IT
Reading and understanding the Bible was a journey for Ireland, but she now starts each day with the Bible and prayer and refuses to compromise her faith.
"I'm just so thankful for God's grace because I have made so many messes in my life," she said. "And He gives us a perspective — an eternal perspective."
Read more about Ireland's journey here. Want more inspiration? Sign up to get Pure Flix Insider emails delivered to your inbox free each week — get the best in faith-based entertainment news!
Featured Image: Featureflash Photo Agency / Shutterstock.com
OTHER MUST-READ STORIES: