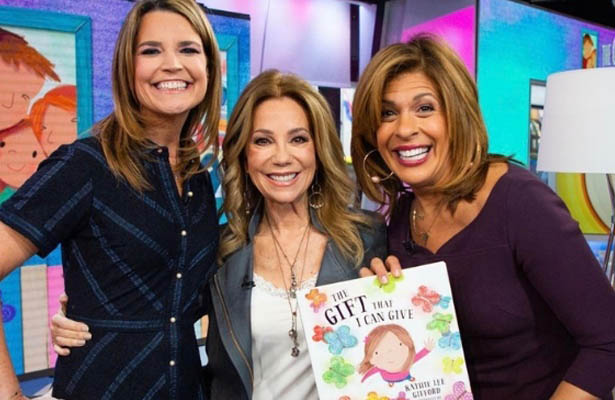 TV legend Kathie Lee Gifford is known for her hosting talents, spending years headlining "Live with Regis and Kathie Lee" and later the fourth hour of "TODAY." But in addition to her powerful on-air talents, Gifford has also been outspoken about her Christian faith.
In fact, Gifford has no problem sharing the gospel wherever she goes, often explaining the power of Jesus in surprising venues and during secular interviews.
Last year, during an appearance on "The Billy Hallowell Podcast," she spoke candidly about her belief in the importance of sharing the gospel, noting at the time that she believes she has the antidote to spiritual matters and feels compelled to spread it.
NEED HOPE? Watch Uplifting Movies and TV Shows Right Now on PureFlix.com
"I feel like I have the cure for the malignancy of the soul," she said. "And He has a name — and it's Jesus and I have to share when I'm given a chance, because I don't want people to not know the freedom they can have in Him."
Listen to Gifford share her faith:
Gifford encouraged people not to look for love in the wrong places and to, instead, cling to the Almighty. Prayer, she said, is absolutely essential to spiritual growth.
Read Also: 12 Christian Children's Books Every Parent Should Consider
"We're looking for love in all the wrong places aren't we? Instead of the very source of love Himself — the one who died so we could know love — true love," she said. "The Bible says to pray unceasingly. How do we do that? You make our life a prayer — that's how. With every breath you breathe … it's constant awareness of Him."
Gifford added, "It's something that grows as you grow in your faith."
Listen to the entire interview here and be sure to grab even more inspiration by checking out thousands of faith and family-friendly movies and TV shows online for free during your one-month PureFlix.com trial.