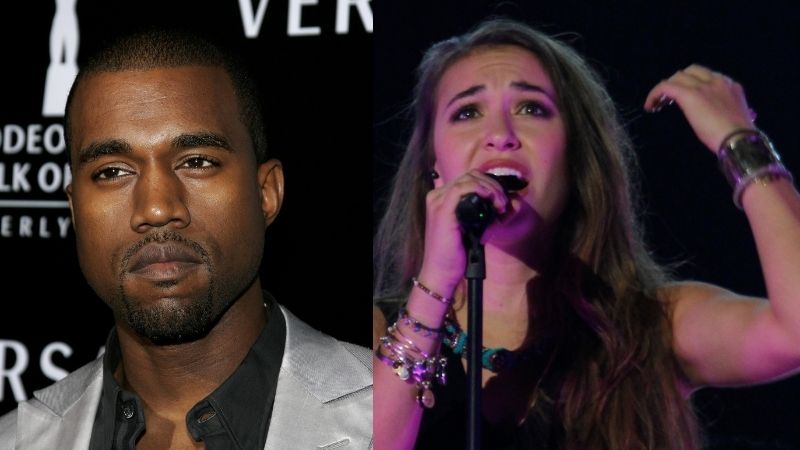 It's no secret that rapper Kanye West and singer Lauren Daigle are both incredibly popular fixtures in the music industry, with both attracting praise and attention for their Christian-themed music.
So, it should come as no surprise that these two artists have claimed top spots on the Billboard charts this year, with the outlet placing West first on the 2020 Top Gospel Artists chart, in front of gospel legend Kirk Franklin and Tasha Cobbs Leonard, among many other popular acts.
SIGN UP: Get Weekly Hope With the Pure Flix Insider Faith News Email
West's faith journey has attracted widespread attention in recent years, as he has become an outspoken Christian.
Pure Flix Insider has documented West's faith journey, with Pastor Adam Tyson — a preacher who has spoken at West's "Sunday Service" events — shedding light on West's faith in an interview in October 2019.
"He is living and walking with God," Tyson told "The Pure Flix Podcast," noting that he had seen noticeable changes in the rapper's life. "He's in the Bible. He's in prayer."
Listen to Tyson's appearance on "The Pure Flix Podcast":
Meanwhile, Daigle topped the 2020 chart for Top Christian Artists, with West coming in second, followed by Elevation Worship, Casting Crowns, and For King & Country.
This is the second consecutive year West has topped the Top Gospel Artists Chart, though Daigle has claimed the top spot for Christian Artists since 2018, according to The Christian Post.
READ ALSO: Actress Candace Cameron Bure's Best Quotes on Faith, God, and the Bible
Billboard calculated the top charts based on metrics collected from November 2019 through November 2020.
Want more faith news? We have a great story on Candace Cameron Bure's faith, the top Bible verse of the year, and plenty more. Plus: Sign up for the Pure Flix Insider weekly email for more hope and inspiration.