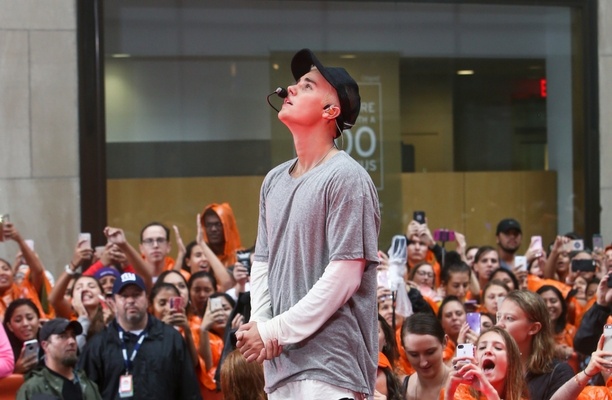 Justin Bieber is in the news again, but finally for a good reason. He was among top name singers that headlined at the "One Love Manchester" benefit concert organized by Ariana Grande. The event took place in Manchester, England on May 31st and included names such as Katy Perry, Pharrell Williams, and Miley Cyrus. When Bieber took the stage, he shared a special message about God.
Many remember his innocence when he was discovered on YouTube in 2011 as a thirteen-year-old singer from Canada. His mother, Pattie Mallette, raised him as a Christian, but his fame soon got the better of him. With his massive success in Hollywood, he started a downhill slide away from his walk with God.
Read Also: How Music Affects Our Brains and Hearts
For several years, he was in and out of jail for various small offenses including painting graffiti in Brazil, egging his neighbor's house, assaulting various people, smoking marijuana, and getting into a fight with Orlando Bloom. In January 2014, an incident of drag racing, DUI, and resisting arrest ended him up in jail overnight in Florida.
Read Also: Selena Gomez Wants Her Music to Point to God
It took everyone by surprise when he announced his return to Christianity in late 2014 by getting re-baptized by Hillsong's Pastor, Carl Lentz. "I forgot what I was about, what my mom raised me to be. I veered off, and I got tainted," he said in an interview with Complex Magazine.
"I just wanna honestly live like Jesus… He created a pretty awesome template of how to love people and how to be gracious and kind."
Some may have wondered if he was sincere, given his years of questionable behavior. But in the last few years, he discussed his faith at every chance possible. He would talk about Jesus on his Facebook Page and Twitter account. He even tried to teach his backstage crew about his beliefs. But, his concerts were his chance to get out in public and praise God.
"One Love Manchester" was no different. In between performances of "Cold Water" and "Love Yourself," Bieber exclaimed to the world that,
"God is good in the midst of the darkness. God is good in the midst of the evil."
The concert raised $13 million for the We Love Manchester Emergency Fund. This will directly help the families and victims of the May 22 bombing that killed 23 and injured 100 others. Despite the terror caused by the 22-year-old suicide bomber, Bieber was helping Manchester remember God's love.
Bieber struggled to hold back tears as he honored the victims of the terror attack by saying, "I just want to take this moment to honor the people that were lost, that were taken. We love you so much. To the families, we love you so much." This was a welcome message for the crowd of 50,000 and for many in a town struggling to deal with tragedy.