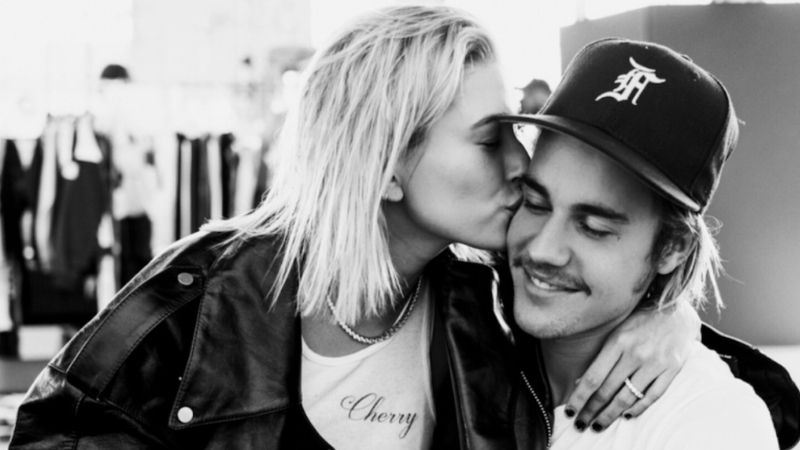 Pop star Justin Bieber continues to share his Christian faith on social media, with the singer revealing that he and his wife, Hailey, were recently baptized together.
READ ALSO: GET ENTERTAINED WITH THOUSANDS OF CHRISTIAN AND FAMILY-FRIENDLY MOVIES AND TV SHOWS
"The moment @haileybieber my wife and I got baptized together!" Bieber wrote, sharing images of the baptism. "This was one of most special moments of my life. Confessing our love and trust in Jesus publicly with our friends and family."
Bieber's message and the powerful associated images sparked millions of responses on social media.
Hillsong pastor Carl Lentz, one of Bieber's pastoral mentors, wrote, "Amazing. Love you."
And famed pastor Judah Smith — who performed the baptism — responded "CHILLS STILL." You can read all of the touching and powerful responses here. Some outlets have noted that this isn't the first time Bieber was baptized.
READ ALSO: JUSTIN BIEBER'S CLEAR AND POWERFUL MESSAGE: 'JESUS IS OUR HOPE'
As Pure Flix Insider previously reported, Bieber has been increasingly vocal about his faith. The singer recently posted "Jesus is our hope" on Instagram and proceeded to discuss the desires of his heart.
"My desire is to be slow to speak and quick to listen. My desire is to see people the way God sees people," Bieber said in an Instagram Story. "My desire is to love people the way God loves people. My desire is to have compassion for those who are hurting."
Let's pray the singer continues on this powerful journey! And for more stories of life change and inspiration, consider watching Pure Flix, a streaming platform filled with faith and family-friendly content.
Featured Image: Instagram/Justin Bieber