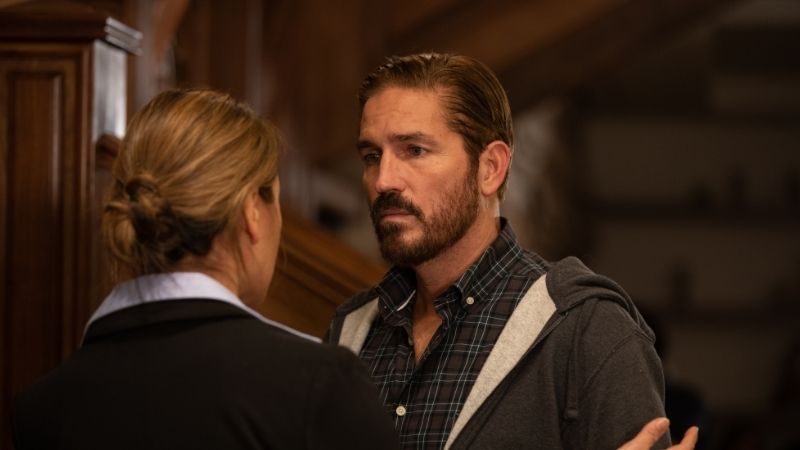 Jim Caviezel has been actively promoting his new movie, "Infidel," but that hasn't stopped the actor from discussing another much-anticipated film: "The Passion of the Christ: Resurrection."
WANT MORE ENTERTAINMENT AND FAITH NEWS? SUBSCRIBE TO THE PURE FLIX INSIDER WEEKLY EMAIL
Caviezel has long teased this sequel to the iconic 2004 movie, "The Passion of the Christ," and he recently revealed that the follow-up film is now inching closer to fruition.
"Mel Gibson just sent me the third picture, the third draft. It's coming," the actor said. "It's called 'The Passion of the Christ: Resurrection.' It's going to be the biggest film in world history."
This is a big claim, of course, but considering how well the first "Passion" performed, it's possible Caviezel's right. After all, Gibson's first project made a whopping $622 million worldwide.
Caviezel also recently told the "Edifi With Billy Hallowell" podcast about his new movie "Infidel," his views on Christian persecution and more.
READ ALSO: 'IMMORAL': ACTOR JIM CAVIEZEL TACKLES 'BARBARIC CHRISTIAN PERSECUTION'
"Infidel," which is out now, is described as a "contemporary Middle East thriller" surrounding an "American kidnapped while attending a conference in Cairo, who ends up in prison in Iran on spying charges."
Listen to Caviezel share his Christian faith on "Edifi With Billy Hallowell," the best Christian podcast for faith news:
Subscribe to The Pure Flix Insider email for more uplifting faith and entertainment stories.