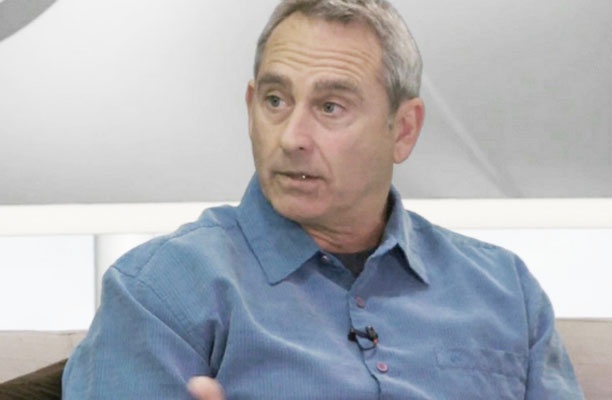 Bruce Marchiano, star of PureFlix.com's "The Encounter" series, is known for his many on-screen portrayals of Jesus — an iconic role that has come to define his career. But Marchiano wasn't always a Christian. In fact, his path to faith came after he found success in Hollywood and was soon faced with an essential question: who — or what — would be his 'God?'
"My career was everything," Marchiano said on a recent episode of "Pure Talk."
Read Also: Columbine Victim's Prophetic Words Will Shock & Inspire You
His success, though eventually eroded during the 1988 writers strike and, with a lack of Hollywood projects to audition for, Marchiano suddenly found himself "with no career."
Not long after, in 1989, the actor recognized that he was at a life-altering crossroads. Friends had told him about the love of Jesus, but, until that point, he hadn't truly taken the gospel into consideration — but that all changed one fateful day atop a Hollywood hill.
"I realized in the pit of that failure that I needed Jesus … on a hill, overlooking Universal Studios," he said. "It was like I looked up and I looked down and I had to make a decision —who my God was going to be? And I literally got down on the dirt by myself on that hill and said, 'Jesus, you've got to save me.'
The rest, of course, is history. In 1992, Marchiano was asked for the first time to portray Jesus — an opportunity that blew his mind. He had only been a Christian for a few years at the time, but was suddenly tasked with taking on one of the most profound roles imaginable.
Over the years, Marchiano has repeatedly played Jesus in various projects, including "The Encounter" series, with the actor telling "Pure Talk" that he prepares for the role by relying on God's guidance. Considering that portraying Christ is such a massive responsibility — one that can lead audiences to make decisions about God — his intentional preparation is admirable.
"You just pray your knees raw," he said. "I don't have the goods as a person or an actor to represent Him accurately … what's needed is Him working through me."
Marchiano said that he's hopeful Hollywood is waking up to the faith-based film audience that appears to be craving more well-made features with plotlines that matter.
"We just need to keep making great and better films and the audience needs to keep supporting these films," he said.
You can watch Marchiano portray Jesus in his latest project, "The Encounter" series, an original Pure Flix series. You can also view "Pure Talk" as well as thousands of other family friendly movies online and at home for free during your one-month PureFlix.com trial.