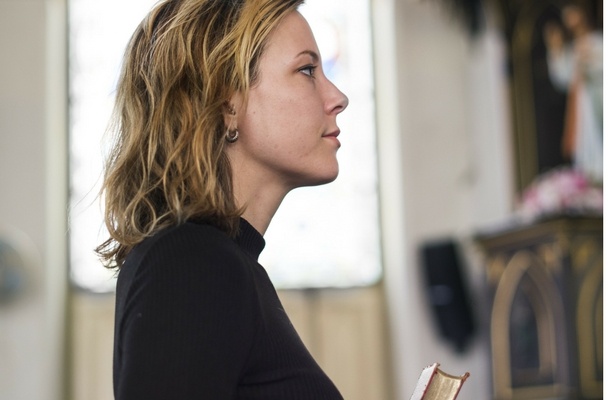 Leave a Comment
Updated on March 20, 2017 by

Sarah Hartland
A recent Barna poll says, "Yes!"... at least conceptually. In fact, the poll revealed that a whopping 79 percent of Americans are comfortable with female priests or pastors, a sentiment unheard of in previous generations but common amongst Millenials. But these numbers don't hold across the board, suggesting that your gender and denomination will play a big role in your view of female leadership in the church.
For example, only 39 percent of Evangelicals, who Barna Group says have "a more traditional interpretation of the scriptures," said they were comfortable with a female priest or pastor. But 80 percent of Catholics said they were fine with female priests, despite the fact that the Catholic Church does not allow women to serve as priests.
Among those who simply identified as "practicing Christians," 62 percent agreed they would be comfortable worshipping under female leadership. FaithWire notes "the numbers surrounding where these females serve tend to line up with...denominational perceptions."
But despite this overall trend of accepting the idea of female priests and pastors, only 9 percent of clergy nationwide are women. And while this number may sound small, it is still triple the percentage of 25 years ago.
Barna says of these women:
Most of those women lead mainline [Protestant] congregations rather than the evangelical churches that demonstrate lower levels of comfort with female ministers. Though non-mainline churches welcome women's gifts in various other church leadership positions, just 44 percent of non-mainline pastors say their denomination, church network or congregation ordains women for senior pastoral leadership, compared to virtually all mainline pastors (99%).
Even though they lack representation in the pulpit, very few Millennials feel treated differently or held back at their church because of their gender.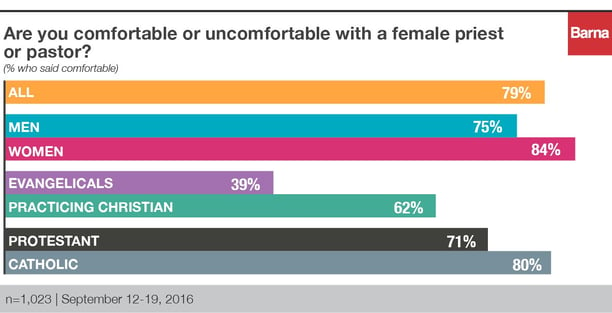 Source: Barna, "What Americans Think About Women in Power"
As opinions across the country change as the Millennial generation gets older, the church is far from unaffected. Only time will tell how these demographic changes will affect the pulpit in the years to come.
For more news on Christianity and culture, be sure to subscribe to Pure Flix Insider in the sidebar so you never miss a post.