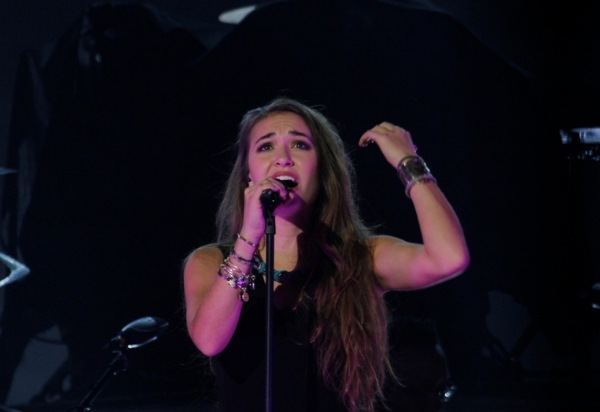 Christian music star Lauren Daigle "made history" this month after her album, "Look Up Child" spent 39 weeks at number one on Billboard's Top Christian albums chart — the longest run for any Christian album since the weekly Nielsen Music metric was adopted in 1995, Billboard reported.
Daigle's massive accomplishment unseats Switchfood's "The Beautiful Letdown" album, which sat at the top of the charts for 38 weeks between 2004 and 2005.
READ ALSO: Christian Singer Lauren Daigle Just Shocked the Music World
And the week after Billboard announced this exciting news, Daigle again sat at the top of the charts, taking the new record to 40 weeks.
"Look Up Child" debuted at number one on Billboard's Top Christian Albums chart on September 22, 2018 and has since remained there.
As Pure Flix Insider previously reported, Daigle shocked the music industry with the album's debut last September, with "Look Up Child" ricocheting on secular charts past famed acts like Ariana Grande, Drake, Nicki Minaj and others.
Rolling Stone reported at the time that Daigle's album was the biggest faith compilation of 2018 and the most popular for a female Christian artist in over two decades — incredible accomplishments for a Christian musician.
READ ALSO: 5 Powerful Gospel Truths From Popular Christian Singers
"I'm inspired to see music continue to cross-pollinate through genres," Daigle told Rolling Stone at the time. "I'm incredibly grateful for how well people have connected with 'Look Up Child.'"
Daigle isn't the only one making an impact in Christian music. Check out how TobyMac, Jamie Grace, Matthew West, Austin French and Crowder are also inspiring believers through music.