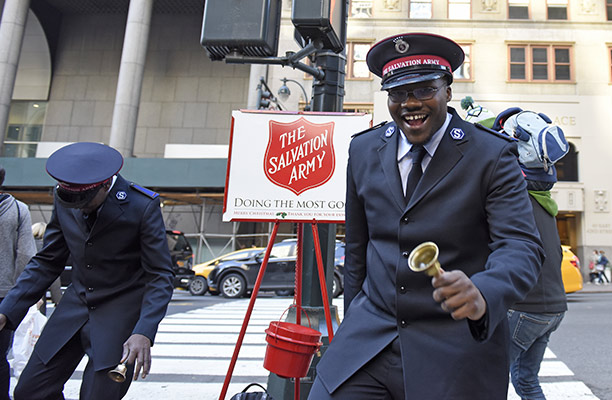 In the film, "Silver Bells", an arrogant sportscaster performs community service through the Salvation Army, and learns an important lesson about the power of giving. The Salvation Army can serve as an excellent example for many of us about the power of giving.
Sign Up: Watch "Silver Bells" and "Heaven Bound" during Pure Flix's Free Movie Sunday.
This time of year it's likely that you will find the Salvation Army bell ringer standing outside of a store, inviting you to donate to help those less fortunate. The Salvation Army has been changing lives since 1865 and continues to help those in need this year. These are just some of the ways the Salvation Army is living out the true meaning of the holiday season this year.
Disaster Relief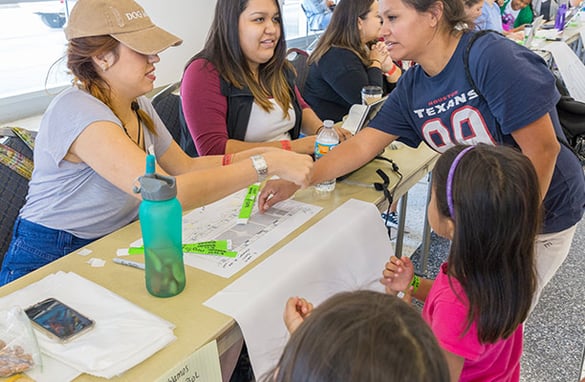 Millions of Americans have been hit hard this year by natural disasters. With major hurricanes in Texas, Florida and Puerto Rico, as well as wildfires all throughout California and the west. More than 90 million Americans are affected by natural disasters each year. When tragedy strikes, the Salvation Army is there to help. Collaborating with local and state governments, its immediate emergency response is just the beginning. The Salvation Army also stays behind to provide assistance with long-term disaster recovery. Not only do they provide much-needed supplies and resources, but they also assist with emotional and spiritual care for victims and their families.
Angel Tree Program
It's particularly hard to go through the Christmas season without being able to provide gifts for your children. Each year the Salvation Army's Angel Tree program provides new clothes for 1 million children who would otherwise have nothing under the tree. The Salvation Army also hosts Christmas dinners and provides help buying groceries and paying bills for those in need.
"The generous will themselves be blessed, for they share their food with the poor." Proverbs 22:9 (NIV)
Caring for Seniors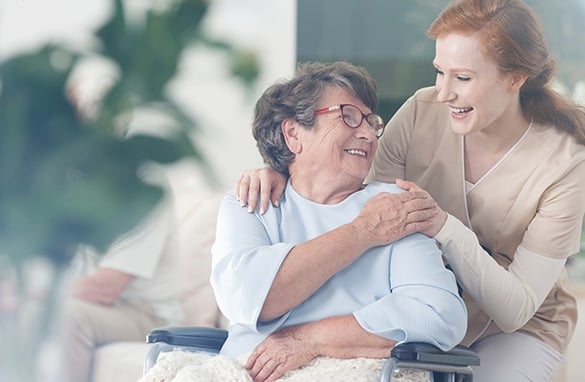 The Salvation Army provides help and hope for elderly people in local communities by creating adult day care centers for those unable to care for themselves. Not only does this provide assistance for the person receiving care, but also for their caregivers, who get a much-needed opportunity to run errands, go to work, or just enjoy a break. The Salvation Army also provides housing assistance and residences for seniors; offering help and kindness to those who need it most.
Serving Veterans
Military veterans account for 8 percent of the homeless population in America today. The Salvation Army provides shelters where those who have served can live with dignity while receiving a hot meal. They also offer help in finding employment as well as guidance on accessing mental health care. Adult rehabilitation centers assist veterans in finding help for PTSD and drug and alcohol addiction. These faith-based recovery centers help get veterans back on their feet and back home with their families.
Doing the Most Good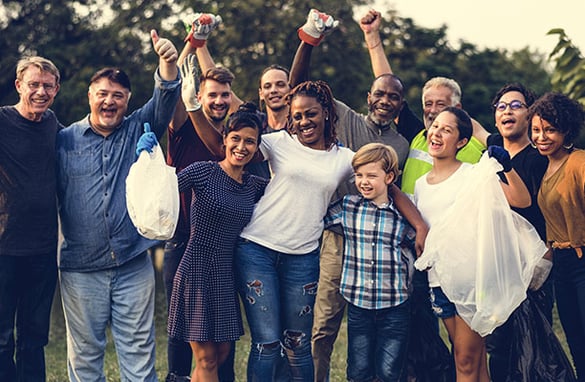 "I'm done with my hours, but not done helping out. We still have a lot of people to feed." -- Bruce Dale in "Silver Bells"
The Salvation Army provides assistance with physical and spiritual needs to approximately 25 million Americans annually, without discrimination. With many other programs to assist the unemployed, teach young children, fight addiction, feed the hungry hunger and fund arts programs in local schools, the Salvation Army truly lives up to its mission to be doing the most good.
You can make a difference in someone's life today. Join the Salvation Army in providing hope and comfort this Christmas season by making a donation, or consider how you and your family might add deeper meaning to your holiday by volunteering with your local Salvation Army chapter. Learn more by going to http://www.salvationarmyusa.org/usn/ways-to-give/.
You and your family can continue to be inspired by the true meaning of the holiday season with a free Christmas movie every Sunday on PureFlix.com. It's not too late to sign up for the upcoming movies, "Heaven Bound," and "Silver Bells."