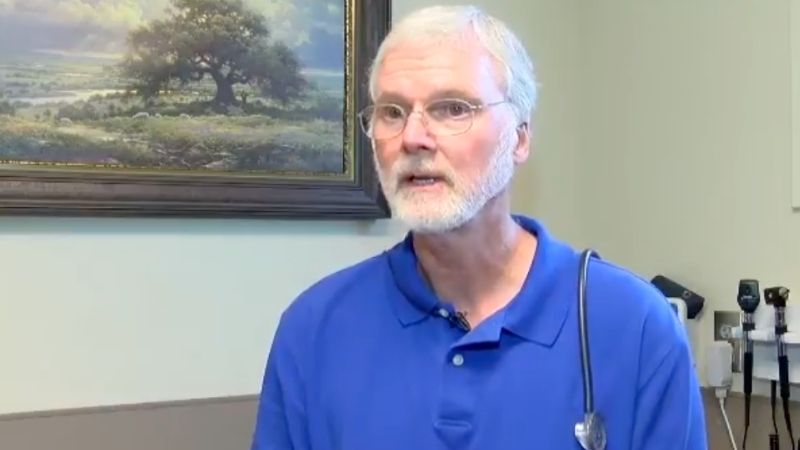 The family of a doctor who was murdered on Wednesday alongside his wife, grandchildren and another man working at his South Carolina home released a touching statement offering forgiveness and love — and proclaiming that their "hope is found in the promise of Jesus Christ."
READ ALSO: THESE 3 STORIES SHOULD MAKE US RETHINK ANY REFUSAL TO FORGIVE OTHERS
The moving statement came after Dr. Robert Lesslie, 70, his wife, Barbara, 69, his grandchildren, Adah, 9, and Noah, 5, and a repairman named James Lewis, 38, were allegedly killed by ex-NFL cornerback Phillip Adams.
Details are still being investigated, as the story continues to shock and grieve millions of Americans.
Despite the difficult nature of the situation, Lesslie's family offered incredibly touching and grace-filled words just one day after the killings — proclamations that should cause us all to pause and reflect.
"We are truly in the midst of the unimaginable. The losses we are suffering cannot be uttered at this time," the statement read. "While we know there are no answers that will satisfy the question 'why,' we are sure of one thing: we do not grieve as those without hope."
READ ALSO: GET OUR INSIDER EMAIL FOR THE LATEST IN CHRISTIAN NEWS, MOVIES, PRAYER, FAITH AND MORE
From there, the family made it clear where they find their strength: "Our hope is found in the promise of Jesus Christ, and we are enveloped by peace that surpasses all understanding."
They went on to say that their hearts are "bent toward forgiveness and peace" and toward love and unity. Their kindness — even in the midst of pain — extended to seeking prayers for everyone involved, including the purported killer's family.
The statement made it clear that the victims would want people to love others, care for the community and send any gifts to Camp Joy North Carolina, a Christian camp for people with special needs.
"If you would like to do something for the family, Adah and Noah would want you to stock the free pantries and libraries in your community," the statement read. "Barbara and Robert would want you to be good stewards of what you are given, leaving every place better than it was before you got there."
READ ALSO: 9 FORGIVENESS SCRIPTURES TO GET US THINKING DEEPER ABOUT GOD'S LOVE
As The Los Angels Times reported, Dr. Robert Lesslie was no stranger to speaking about his faith and often expressed his Christian beliefs in his writings. In one book covering inspirational moments experienced during his medical career, he discussed the importance of humility — and in a blog he wrote about the fragility of life.
A memorial is forming here at Riverview Family Medicine & Urgent Care, where Dr. Robert Lesslie practiced. Lesslie and his wife Barbara, their two grandchildren - Adah and Noah, and James Lewis were shot and killed last night in York County. Robert Shook was the only survivor. pic.twitter.com/wt0QkOtJ9N

— Courtney Cole WBTV (@imcourtneyjcole) April 8, 2021
"Life is uncertain. Things happen," Lesslie wrote. "Lives are unexpectedly changed or ended. And it happens suddenly."
Dr. Robert Lesslie founded the Riverview Medical Center and Riverview House Calls/Riverview Hospice and Palliative Care. The video below is from when I interviewed him back in 2017 about the flu season. An online bio says he wrote several books related to medicine. (3/5) pic.twitter.com/O52i9YwxKW

— Kristi O'Connor WBTV (@KristiOConnor_) April 8, 2021
Please pray for the family in the midst of this difficult and painful time. Their grace-filled response as they simultaneously experience so much pain and suffering is a powerful testament to the impact Jesus can have on our hearts and minds.
Want more news delivered to your inbox? Sign up for the Pure Flix Insider weekly email.
Featured image: Screen grab from Twitter/WBTV