There's a troubling trend unfolding in Hollywood: A major uptick in the number of abortions being depicted on TV and in films. It's a development that comes as Americans continue to grapple with the ongoing ideological and political battles surrounding Roe vs. Wade.
Gretchen Sisson, a sociologist at University of California, San Francisco, who tracks the presence of abortion in TV content, found that there were just three depictions of abortion in TV and movies back in 1987, The New York Times reported.
READ ALSO: Abby Johnson Reveals Shocking Impact of 'Unplanned'
Decades later, though, she found 18 mentions of abortion in 2018, including shows amd films where characters discussed, considered, mentioned or had the procedure.
And while we're only halfway through 2019, there have already been 21 mentions. Sisson believes there could be 34 total abortion depictions or mentions for 2019 — a number that could match 2017 figures, according to The Times.
"You're definitely seeing more of the matter-of-fact 'I am pregnant, I don't want to be, I'm going to have an abortion,'" Sisson said. "And it's gone way up in 2019."
The change doesn't just come with the frequency of abortion in this content, though, as the tone and situations have also evolved. Rather than showing characters agonizing about what to do, some shows and films are more definitive about characters' choice to end pregnancies.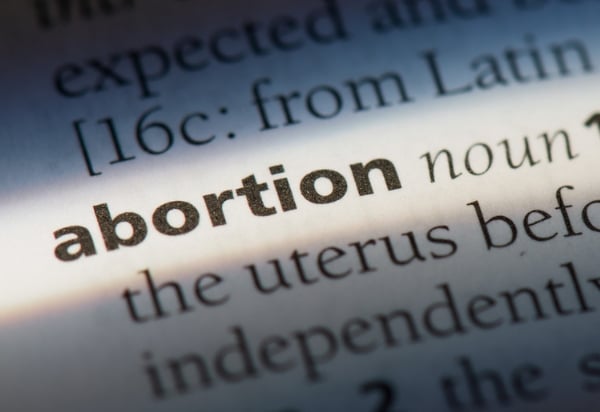 This nonchalant and unapologetic approach to abortion would have been "unthinkable a decade ago," The Times noted.
READ ALSO: Inspired by 'Unplanned'? 5 Pro-Life Movies You Can Watch Now
You can read more about how Hollywood is tackling abortion here. These trends come as the nation continues to be divided over abortion, with various states enacting laws to either expand or restrict the procedure.
At the same time that Hollywood has been ramping up abortion, the film "Unplanned" was released. The movie, about Planned Parenthood clinic director-turned pro-life advocate Abby Johnson, has forced many to truthfully look at what abortion really entails.
The film has reportedly helped nearly 100 abortion clinic workers seek to exit the industry.
Watch "Unplanned" star Ashley Bratcher tell her story below:
If you're looking for inspiring, pro-life movies, look no further. PureFlix.com has some wonderful titles you can stream right now.